2018-06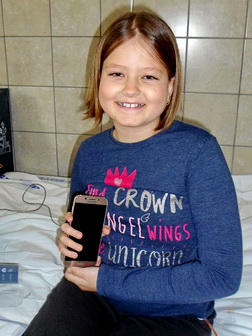 Timea is a quiet, smiley young girl, who even upon the first encounter with the gin told him she would like a smartphone.
She, unfortunately, had to spend extended amounts of time in hospital and time passes slowly when you are surrounded by the walls of the hospital. She misses the conversations and fun with her sisters and friends. It's easier to get through the hours, days, with a fun game or video from the internet. All of this can be achieved through a smartphone!
Due to her treatment she looked at me a little nauseated when I stood next to her bed in the room. At first she just thought I was here to talk, but when I started to fiddle in my bag, shew was exited and the tension rose. Not before long a little box appeared housing a large screen Samsung Galaxy smartphone. It was even in the color she wished for.
At first she didn't even believe it, that her wish came true so quickly. At first she just played around but then she begin to explore all the smart and some not so smart features of the device.
We wish her a lot of jiy in the usage of her new phone.
In the name of Timea we would like to thank the Batschka Fundation and the Lurdy Ház for their support!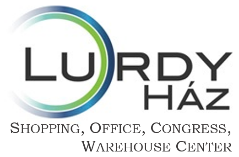 Zsuzsanna Sipos
wish-coordinator
Budapest, February 19, 2018
Archive
2023
2022
2021
2020
2019
2018
2017
2016
2015
2014
2013
2012
2011
2010
2009
2008
2007
2006
Archive
2023
2022
2021
2020
2019
2018
2017
2016
2015
2014
2013
2012
2011
2010
2009
2008
2007
2006