Gergő (4, Budapest)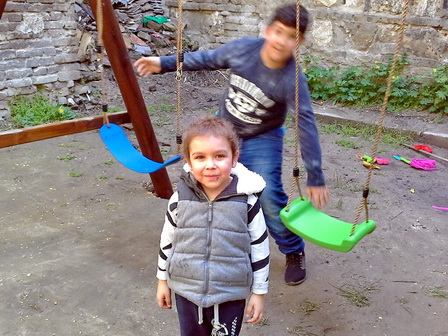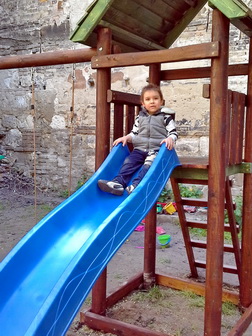 Gergő instantly knew at the hospital that he wanted a garden playground with a slide. The 3-4 months of winter passed by quickly and he was very excited to receive the news, that soon the climbing frame and slide would be built.
When the big day finally arrived, after the playground had been built and we officially gave it over, he immediately tried the swings with his brother and said he was very very happy!
The whole family is grateful to the charity, we hope that we have helped contribute to a speedy recovery.
We would like to thank Mellow Mood Hotels for their support!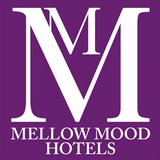 Marta Benkóczy
wish coordinator
Budapest, April 13, 2018
Archive
2019
2018
2017
2016
2015
2014
2013
2012
2011
2010
2009
2008
2007
2006