2013-08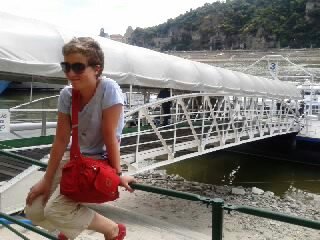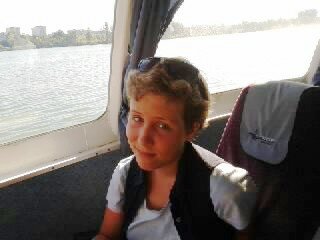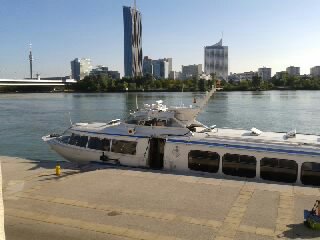 After a lot of researches, we found out children ar not allowed to travel on the the many big riverboats seen in Budapest, so we chose with Sári a hydrofoil trip to Vienna.
It was an wonderful tour, where we had the opportunity to see famous, historical sights, ruined castles and breathtaking climbs. We also had two occasions to sluice; we liked the first one better, which had 18 meters heigh difference...
We spent two days in the beautiful city of Vienna.
We visited the town's old quarter, walked around in the parks, went to see the Hundertwasser house and Hofburg, climbed up a church's steps, shopped in Kärntnerstraße and Graben, we also made a trip with a real hansom cab and also visited the famous castle of Schönbrunn and it's park.
After visiting all these places and trying out a lot of new activities, we went to see, how Boglárka makes the Apfelstrudel, so that we can relax. When we finished eatig, we visited the zoo park, took a walk in the park, tried the famous big wheel in Prater, whirled and still had a little time to try the water spout. We finished our day with a huge Wiener Schnitzel.
/ 6


On Thursday we embarked again the hydrofoil, but this time, in the other direction.
A lot of people say, Vienna is one of the most beautiful cities in the world, but as we reached Esztergom and Budapest, we decided, we wouldn't change with the Austrians. The Basilica of Esztergom, the castle of Visegrád and the famous sights of Budapest match with the parts of the world heritage, which we had the opportunity to see.
The best part of our last day was sluicing again, just in the other way. We really enjoyed it.
We hope, we could fully fulfil the wish of Sára.
We would like to thank for the suport of MAHART PassNave Személyhajózási Kft. and EON Zrt whose help made it possible to grant Sari's wish.


Éva Patzauer
wish-coordinator
Budapest, July 31, 2013
Archive
2023
2022
2021
2020
2019
2018
2017
2016
2015
2014
2013
2012
2011
2010
2009
2008
2007
2006
Archive
2023
2022
2021
2020
2019
2018
2017
2016
2015
2014
2013
2012
2011
2010
2009
2008
2007
2006