2016-02
Saci has played the piano for 8 years. After seeing a concert, she thought that she should switch between musical instruments and learn how to play the guitar. After seeing Steve Vai play, she loved the guitar he played on, a JEM Junior WH Steve Vai Model, and she has asked the Csodalámpa Foundation to get her such a guitar.
Well, this wish was not very easy as at that time, there was not a single piece in Hungary of the model Saci requested. A shipment was on its way somewhere between Indonesia and Germany.
We were in close contact with the manager of Mezzoforte Musical Instruments Store, all the more so as Saci could have been called any minute to undergo a serious operation…
After setting a time to meet with Saci's parents, we arrived to see the young lady with Mr Ben O'Brien, teacher of the American International School of Budapest, on a sunlit Sunday afternoon. The son of Mr O'Brien represented the students of the School.
Saci was not aware of our visit as we agreed with her parents not to tell her anything as we wanted to give her a great surprise...
It went perfectly. After her father called her in, Saci appeared. She had no idea what all the boxes were about in their hallway.
The secret could not be kept for much longer so we helped her unpack the amplifier and the guitar.
Well, it was amazing how it looked and how it sounded! We attached the guitar to the amplifier and after a short check (what all the switches and the vibrato arm were for) Saci demonstrated and performed what she'd learned during her first guitar lessons.
Well done, Saci!
We could go on about how she felt, how we felt, but her wonderful smile tells it to us all:
/ 3


Upon Mr O'Brien's invitation, Saci promised when her health allowed it, she would come to the American International School (also in Nagykovácsi) to show how far she'd got with her guitar lessons, and she would show her precious guitar she received thanks to the support of the students and their teachers.
We hope the wonderful guitar will help Saci to have a speedy recovery.
We would like to thank the students of AISB: their theatre performance and donations helped Saci's wish come true. We would also like to thank the manager of Mezzoforte Musical Instruments Store, Mr Károly Csámpai, for his support and contribution to Saci's happiness.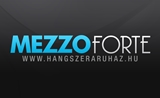 Eva and Gabor Patzauer
wish-coordinators
Budapest, February 7, 2016.
A few days later we got an e-mail from Saci's dad:


To: Patzauer Éva
Subject: Re: kérés

Dear Magic Lamp,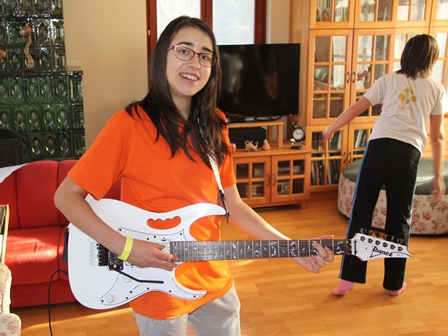 My name is Róbert V*****, I am the father of Saci V****.
We have been extremely happy since our daughter, Saci got her guitar from your foundation on the last weekend.
I think neither Saci, nor we will ever forget that afternoon when the volunteers arrived to us.

Saci's smile makes us forget all our problems. My wife and I thank you so much!
We also thank You for the smile of Saci, and that you have given back our faith in people.

The Magic Lamp Foundation and the American School represent the real goodness among us.
We wish you success for the future!

With our deepest respect,
Róbert V****
Nagykovácsi




Renata is a very kind, genial girl. I visited her in her home with a "small Genie" as help in the name of the Magic Lamp Foundation.
Visiting her and giving her the wished present was rather difficult because she underwent treatments and she came out from the hospital only on 23rd December and she had to go back again between Christmas and New Year's Eve to the clinic.
So the time went by and january came...
Reni's wish was a Barbie Doll "with big skirt" and of course with a Barbie-palace. The present was in a big box, Reni unpacked it with great excitement. We took some pictures where it can be seen well, how happy Reni was.
/ 3


Dear Reni! Your wish was the first in 2016, we have fulfilled. We wish You a Happy New Year and a full and fast recovery! Have a lot of joy with your new toy. We wish you and your family all the best for the future in the name of the Magic Lamp.
(The small Genie I mentioned was Bálint Szécsi, my almost 12 years old son who wanted to help me with a wishgranting.)
Many thanks goes to our supporter Ms Annamária Tamás!
Katalin Szécsi
wish-coordinator
Csömör, 3 January 2016
Norbi is a kind, 16-year old teenager, a secondary school student. He and his parents were really surprised by our Foundation's "make a wish" possibility.
Norbi, as many of the other teenagers, is a mobile phone fan, therefore he asked for an LG smartphone that he had wished for a long time.
Norbi's wish could come true very quickly with the help of a kind supporters.
The family came to the hospital for consultation, and Norbi knew nothing about the big surprise.
I gave him the gift in the consulting-room. Norbi was very happy and examined the new phone with great pleasure. He could hardly wait to use it.
/ 3


We would like to thank the generous support of Xpatloop in the name of Norbert too.

Anna Gál Pintérné
wish-coordinator
Miskolc, 18.01.2016.
Archive
2023
2022
2021
2020
2019
2018
2017
2016
2015
2014
2013
2012
2011
2010
2009
2008
2007
2006
Archive
2023
2022
2021
2020
2019
2018
2017
2016
2015
2014
2013
2012
2011
2010
2009
2008
2007
2006