2008-08
Dear Csodalámpa Foundation!
Thank you for the wonderful 3 days I could spend with you in the Zoo, Fun Park, and Tropicarium and in Aquarius Hotel.
When we arrived to the Hotel everybody was very kind and even got a surprise in the room full of fruits and cookies. There was a swimming pool and a Jacuzzi and they kept asking me every time I went to the hall if I need anything.
On the first day we went right into Tropicarium. It was unforgettable to see those animals so close, it was a good fun, we did not realise how quick time went on.Back to the Hotel we went to the Jacuzzi!
The second day was full of surprises, I knew we were going to the Zoo, but what happened there I could hardly believe! Besides that every animal were beautiful, I became the stepfather of two leopards. It was a great surprise because I love cats! I got a certificate and a short description of the two leopards about their birth place, name etc…I would even have to go to a school meting.
When we finished in the Zoo I thought we go back to the Hotel, but uncle Sanyi told me there is more to go and what if we go to the Fun Park. I was delighted! I tried everything which suited my age but I like the roller coaster the most! Evening time we went back to the Hotel where we were offered a three course dinner. This was offered by the Hotel together with the breakfast.
On the third morning I was sad to say good-by to auntie Kriszta the director of the Hotel, we had to leave before 11 am. We were on the way home, when suddenly we stopped by the McDonalds front of Campona. I did not know about this either! I was allowed to go to the kitchen and prepare two cheeseburgers. We had lunch and went home.
Really, really thank you for Csodalámpa Foundation to made my wish come true and even beyond that…I will never forget this!
Bence
/ 9


To made Bence's wish come true I would like to say thank you to Hotel Aquarius, Budapest Taxi, Budapest Zoo, Tropicarium , Fővárosi Állatkert Alapítványa and the McDonalds next to Campona
Sándor Tihanyi
Wish coordinator
Budapest, 2008.08.25.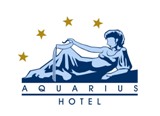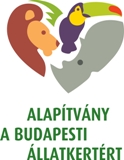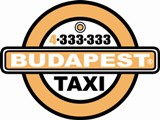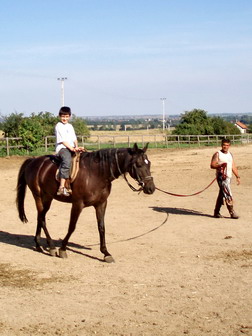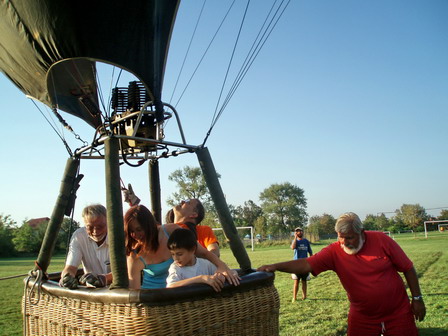 I met Zsolt first in the Clinic in Bokay Street. This 13 year-old boy was sitting front of a big bowl of cherry and nibbled it.
After my introduction of Csodalampa Foundation his eyes were kindled and asked if he could wish for anything…Next time I saw her he wanted to fly in a balloon. And then things started to get a shape. A gentleman came to us and on behalf of his company he gave help to make this dream come true.
To fly with a balloon depends on many things: Budapest Airport should give permission, there has to be a good wind; so we chose several dates for the possible travel. First time when everything came together, Zsolt got ill and went to the hospital.
For the second time Zsolti was still in the hospital, but because he was ok on the 7th of August with a medical attendance we went to Lake Velence to take off.
As a surprise ha had a bath in the Lake; got some ice-cream, chips and sandwich; then he even ride on a horse. He enjoyed it very much, only if dogs were not there…
After horse riding we met the organiser at a nearby petrol station and went together to the landing place. In here they blow up the balloon and it was time to go. Zsolt and his Mom and Doctor Sallay were on the balloon as well. Zsolti was not afraid at all, he was bit tired in the end.
On the way home Zsolti was listing the things he enjoyed the most many times.
In this way he could face the operation a bit easier next day. At that time we did not know that Zsolt will have kidney transplantation soon. The operation went well and Zsolti is in a good condition.
We wish you to get better!
Zsófia Lángh
Wish coordinator
14.08.2008.
/ 3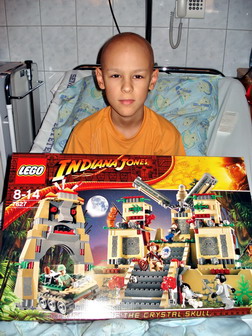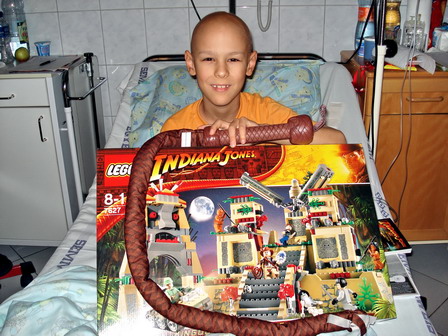 We entered to the hospital room with a big smack of Indi's superb whip.
Béla was surprised when he got the whip for first… the Lego of Indiana Jones was in such a big box he could hardly hold it when we put it on his bed…
He started to look at the photos, and only because of our encouragement he finally opened the boxes. We were all very excited to know what is inside the box. The precious gifts were unrevealed one by one, putting together a film set altogether (Indiana Jones and the Kingdom of the Crystal Skull) – very exciting!
There was a book and a set of card as well included, and Béla opened the book and flicked through the card with big amusement.
Her Mom said that Lego is one of his favourite, he collects them and this piece was missing.
The next coming days' treatments will be a bit easier to take…
Flandera Tünde & Titkos Rita
wish-coordinators
This wish has been granted with the support of

Many thanks in the name of Béla too!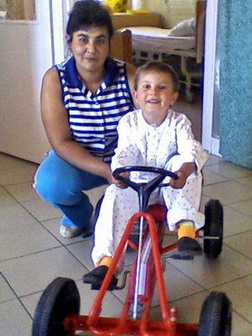 Sebastian aged 5, spent his days in the Clinic without his parents. We became friends when he was half way through his treatment.

After listing many wishes, he decided to ask for a pedal go-car. To his surprise he received it right away on Monday. He was very touched when he sat in and promised that he lets his brothers to sit in as well.


Thank you for Andrea Safranek and her family for their donation.
Andrea Lengyel – Edit Túri
wish-coordinators
18.08.2008. Szeged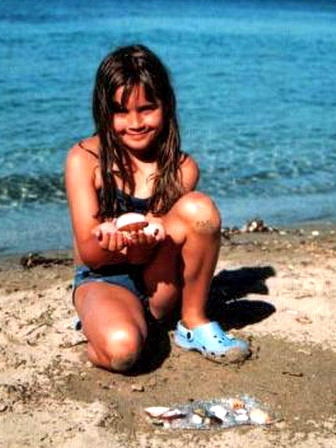 During her stay in the hospital Martina always zapped between the channels until she found a film about the nature and the life of the oceans.

This gave her the idea to pick up shells on a beautiful seaside.
Thanks to the Csodalámpa Alapítvány Martina's dream came true and she could visit Corfu with here family.

She could collect shells and stones from the beautiful Ion sea.

Her medical state allowed her to swim in the water. She returned from the world of the sea full with adventures, sun tented and with a huge smile on her face.


We would like to express our thanks to Csodalámpa Alapítvány for this unique week we spent on Corfu.





Martina and her mother.
25th of July 2008
The wish was fulfilled with the support of the

International Women's Club and Personal Tours.

Thank you in the name of Martina as well!
Archive
2023
2022
2021
2020
2019
2018
2017
2016
2015
2014
2013
2012
2011
2010
2009
2008
2007
2006
Archive
2023
2022
2021
2020
2019
2018
2017
2016
2015
2014
2013
2012
2011
2010
2009
2008
2007
2006