2020-08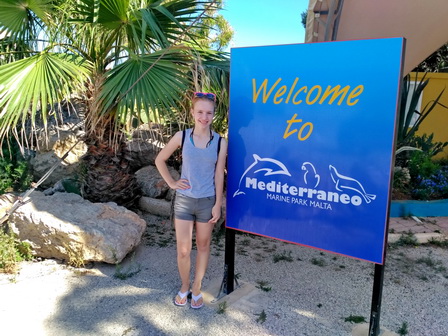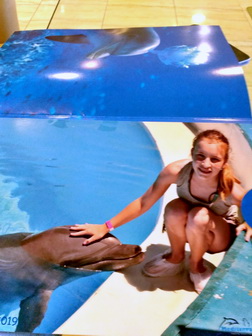 We met Rami and Gréti on June 21st at the Liszt Ferenc airport, to go to Malta and pet dolphins. The flight was already very exciting for both girls, as that was the first time they went on a plane. After landing, a minibus took us to Mellieha. That took 45 minutes, during which they saw the sea they have always dreamt of seeing. We stayed at Luna Holiday Complex and explored the beach and port, where many small sail boats and boats were waiting for passengers.
The following morning, we waited impatiently for the car to arrive, that took our little group to Park Mediterraneo, where we spent the entire day. We found each animal show fascinating and breathtaking, the first one of which started off with the feeding of a South American coati. The parrot show's pretty and smart participants showed great success, not only for the children, but also the adults in the audience. After, the seals demonstrated their playfulness and skills. They danced to music, clapped and jumped at the sight of the audience's joy.
After this came the most spectacular attraction, which was the main reason we came here for. The dolphins in their pool completed funny and kind challenges, which the animators rewarded with fish snacks. They left the audience with their jaws dropped with their gigantic jumps, high-pitched whistling and sense of rhythm. After the show came the moment for Gréti and Rami to finally pet the dolphins. Obviously following the hygiene rules, they sat beside the pool to touch the approaching animals. The girls' faces were filled with joy, shown by their enormous smiles, as their lifelong dream just came true. The rest of the afternoon we just spent walking in the park and also watching the snake show. The third day was spent at the beach tanning and swimming. That afternoon was then spent on an amazing boat ride that took us into caves. We then stopped at the infamous Blue Cave for an hour of resting and swimming, after which we returned to Mellieha.
On the last day, we took a walk on the beach to say goodbye to the sea and the marvellous view. Later that day we got onto the plane, a little tired, but certainly happy from all the adventures, to return to Budapest.
Thank you for this wonderful trip, so Rami's wish could come true!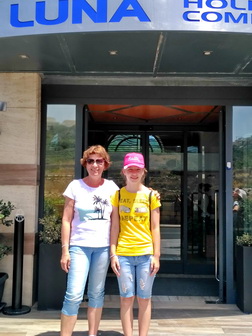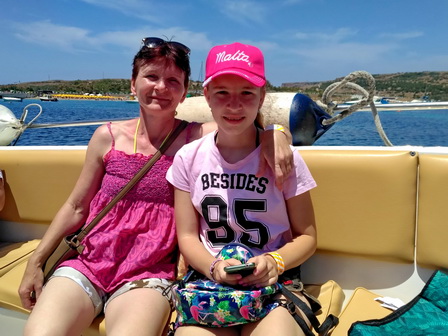 Thank you to Schneider Electric, the Ibis Styles Budapest Airport and the CHARITIES AID FOUNDATION AMERICA for their support!
We thank all our private supporters for their help!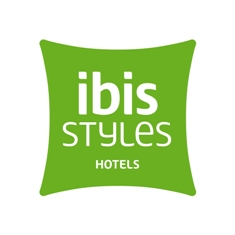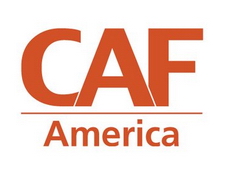 Judit Solti
Wish-Coordinator
Budapest,24.06. 2019
Archive
2023
2022
2021
2020
2019
2018
2017
2016
2015
2014
2013
2012
2011
2010
2009
2008
2007
2006
Archive
2023
2022
2021
2020
2019
2018
2017
2016
2015
2014
2013
2012
2011
2010
2009
2008
2007
2006