2013-06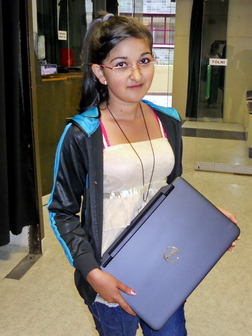 Gina had been carving long for a laptop, since amid the prolonged , painful medical treatments in the hospital, her only joy came from the emails and chating exchanged with her family and friends. By a medical examination on a rainy day in May, we managed to surprise her with the laptop of her dreams. Our supporters were the paricipants of the Budapest Santa Speedo Run or Mikuláskocogás, who have always been devoted to fulfill children's desires. We could count on them this time as well.
Gina, we wish you many happy and useful hours with the laptop and hope you get better really soon!
Thanks all the paricipants of Mikuláskocogás to contribute to Gina's recovery!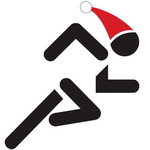 Mocsonoky Andrea
wish-coordinator
Budapest, 28/5/2013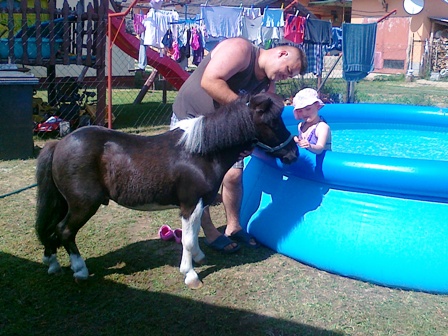 A "What did you wish from the Magic Lamp?" – the 4-year old Blanka answered the question quietly but hopefully:

"I asked for a pony."
Her timidity was understandable because as her mother said in the past few weeks the little girl had asked every day when she would finally have her own pony?
So it was a big surprise and joy when a few minutes later (of course timing was not a coincidence) a car stopped in front of the house, and a LIVE PONY was walking out of it!!
After the first timid steps Blanka and the little horse became friends in a short time. Soon after they "had a bath together" in the garden pool, as the photos show.
Many thanks for the support of the participants of Best of Budapest Gala!

Olga Nagy
Wish coordinator
Nyírmeggyes, 20.06.2013.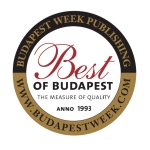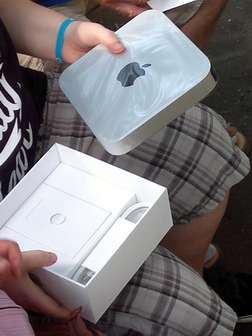 On 13th June 2013 Janó got his dream-computer from Magic Lamp. This Monday morning was important for us because we could give Janó the little Mac Mini, but it was more important because we could be there when he received the result of the recent medical examination from his doctors. We had good news. Certainly everyone would jump out of his/her skin ... but we had a calmy walk in the city centre, we made an occasion of it with sandwiches and with a great conversation.
In the last few months the teenage boy (who asked us not to take a photo of him only of the present) had major treatments. His parents, sibling and nieces were with him and all of them supported him. They also hope that Janó would use his mini-computer in health and he would at least change the world with his enormous willpower and sense of humour :)
As far as we know, Janó is going to get a keyboard and accessories from their parents soon, so he can do homework and improve his knowledge in the school - in the certain high-level IT class.
Many thanks to the Duna Elektronika Kft. for their support!
Csilla Kapás, Andrea Lengyel
Wish-coordinators
Szeged, 10.05.2013.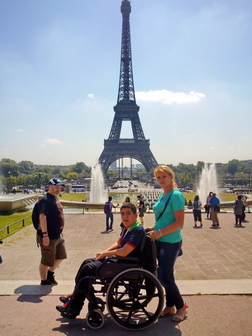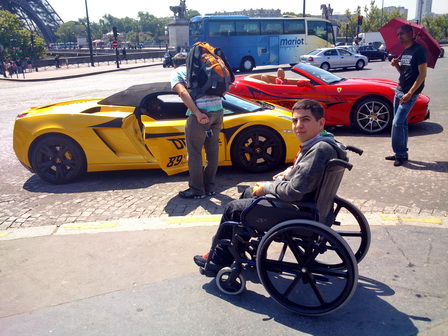 The biggest wish of Dominik's life came through just a few days before his 14th birthday, when he traveled to Paris.
Soon his twin brother will travel to Venice to get also his wish granted. The brothers suffer from a similar illness.
They had never been abroad before, but what is even more interesting, they had never spent more than two hours apart from each other. So naturally his twin brother asked Dominik to take lots of pictures, and observe everything very carefully, so when he gets back, he will be able to share all of his experiences with him.
The greatest experience for Dominik was the visit to the Eiffel tower. He watched the evening light show for a really long time. During his stay in Paris Dominik also visited the Notre Dame Cathedral, marveled at the numerous elegant car showrooms on the Champs Elysées, took a boat trip on the Seine, and discovered the boat-lined old banks of the river.
When Dominik got back, the whole family was waiting for him at the airport, and most likely they spent the whole night looking at the photos and listening to the stories of his Parisian adventure.
We would like to thank Sofitel Budapest Chain Bridge for its assistance in making Dominik's trip to Paris unforgettable.
Sandor Petri
wish-coordinator
June 7, 2013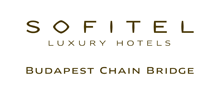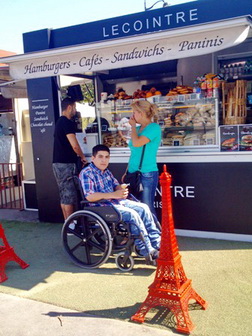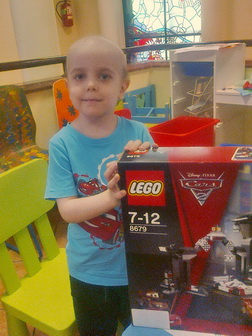 Peter is fond of cars and car races, so his wish to the Genie of Csodalampa was a "Car"-themed LEGO set.
His present reached him on a Friday at the SE Pediatric Clinic at Tűzolto street where he is treated.
Peter did not quite understand what was happening; however, he got excited after noticing the package in my hands. I soon learned the breadth of his knowledge about "Cars".
They left for home quickly to start playing together with the new toy.





Many thanks to the LEGO Manufacturing Kft. for their support!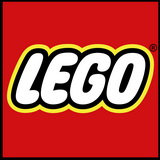 Joli Bakonyi
wish-coordinator
Budapest, May 10, 2013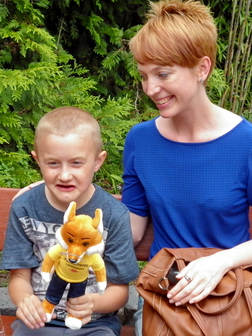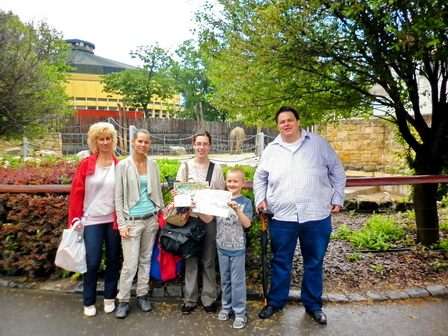 Noel wished he could visit the Budapest Amusement Park and Budapest Zoo with his father, and spend an amazing day there. After some organization we could fulfill this wish with the help of
Fundamenta-Lakáskassza Zrt.
The fun started on a Friday morning in the Theme Park, where Noel tried all the amazing attractions of his interest.
Afterwards we went to the Zoo nearby where the weather was making fun of us as it was raining and we got a bit wet, so we ran into the Gorilla house. We wandered around the park with a roller and with lots of laughing. The house of the lions and "big cats", and the penguins' residency were our primary destinations.
Meanwhile the fellow-workers of Fundamenta were shooting a video about us to make the day even more memorable. Of courde at the end of our excursion we bought tiny souvenirs to Noel.
We hope we could contribute with an unforgettable day to his life.
Csodalámpa Foundation and the staff of Fundamenta-Lakáskassza Zrt – whose sponsorship made this special wish come true – are wishing all the best to Noel.
Special thanks to Katalin Vojczek and Márton Bock for the organization and their attendance.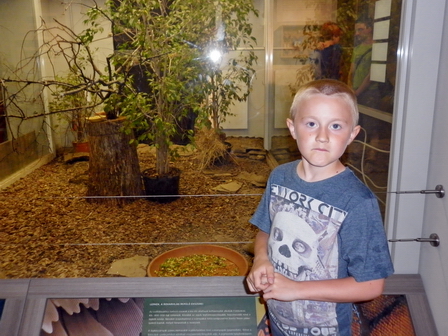 Beregi Georgina
Wish-coordinator
Budapest, 05/03/2013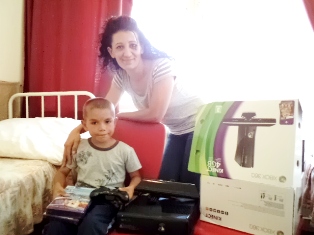 Lacika is being treated in Miskolc at the GYEK (pediatric clinic).
He is very active, dancing is his life.
During his treatment he was running around a lot in the hospital as if he wasn`t even ill.
One of his roommates got an XBOX Kinect and he laid an eye on the fancy "tool". Since then, his only desire was to put his hands on one so he also could dance and move in front of the screen.
As the Genie of MAgoc lamp doesn`t know the word "impossible"...
He wouldn`t even want to belive it`s his very own!!
It really has been a breath-taking moment for him when they were unpacking the heavy present with his mother.
Dear Lacika! We wish you cheer and happines in the game. Dance and be active as you wish, but most of all, get better!
Many thanks to the students and teachers of the Thomas Mann Német German School &. Gymnasium of Budapest for granting Laci's wish.
Zsuzsanna Tatárné-Csonka
wish-coordinator
Miskolc, May 29, 2013

As we got to know Bori's wish, that she wanted a Barbie ship, we thought this would be easy.
The manufacture of Barbie ship though stopped a long time ago….
After brooding over it a lot and searching on the internet, we have finally managed to get one with all accessories and lots of other additional pieces too among which a barbie boy, Ken, a puppy, its mother with a bone as well as a dog park were the most important.
What is the worth of a Barbie ship without an owner? The genie of Csodalámpa took care of it. Not only a Barbie doll, but a Barbie mermaid was also included in one of the boxes...
Given the size of the ship, we arrived with two huge packages at the university clinic of Tűzoltó street.
The reason for the plural form is that we managed to fulfil this wish with the help of the students of the German School and Thomas Mann High School of Budapest, who were represented by Laura and her mother at the clinic with me.
Bori arrived roller skating on an infusion rack (!) and looked at the huge package wide-eyed…
We did not get her to wait long, but helped her start to open the presents. As she saw the barbie ship, she declared with a big smile that she exactly wanted this Barbie ship.

/ 7


She hardly managed to review all the treasures and Laura's occasional Barbie expertise was really valuable at the setting up the dog park.
When the infusion was slowly running out and time was flying also while checking all the toys, we left behind a nice Bori with bright eyes in the company of her mother and grandmother so that they could discover together the further secrets of the Barbie ship.
Dear Bori, the members of the Csodalámpa, the students, parents and teachers of the German School and Thomas Mann High School of Budapest, who cooked and baked as part of the "Kuchenbazaar" program to be able to fulfil your wish, wish you a quick recovery.
We thank the students, teachers and parents of the German School and Thomas Mann High School of Budapest for their support on behalf of Bori as well.
Laura Jádi, Andrea Jádiné-Németh, Gabor Patzauer
wish-coordinators
Budapest, May 31, 2013

Archive
2023
2022
2021
2020
2019
2018
2017
2016
2015
2014
2013
2012
2011
2010
2009
2008
2007
2006
Archive
2023
2022
2021
2020
2019
2018
2017
2016
2015
2014
2013
2012
2011
2010
2009
2008
2007
2006