2011-08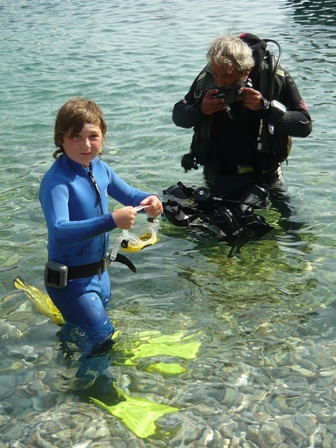 Ricsi's dream was to diving in the sea and he wanted to know what kind of life is under the water.
Sára found his wish, and she decided to make his dream true with her family in July 2011.
Sára and her father are waited for us in Senj's village and helped us to find the accommodation. Later we met with them in the diver base again. After we arrived to the accommodation, we immediately took out the swimming dresses and we went to the sea. Everybody loved the small beautiful bay and Ricsi, who was first time at the sea, tasted the salty water with his wicked eyes.
Next day was the diving. Sára was a great help with the clothing who is one of the crew, and Ricsi's new friend.
During the diving they often talked together, and swam in the sea. They got every support about the rules for underwater, gear and other useful information about the diving, and then they went back to the adventure. Ricsi and he's parents were with a small fear and big excitement, and they viewed the event from the beach. They relieved when they saw their child again a half an hour later.
We were listening Ricsi's enthusiastic story about his experience under the water and his blue eyes were sparkled. The next day they were diving again but they had some technical problems but the experience was unforgettable.



Thank you for this wonderful four days in Senj with the offer of GALATHEA Diving Club
and thank you for gave to Ricsi an unforgettable experience.
Andrea Lengyel
Wish coordinator
Senj, 09.07.2011.

Thank you for the support of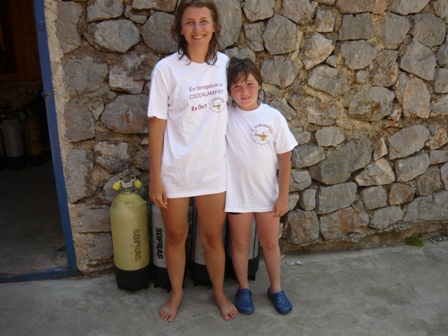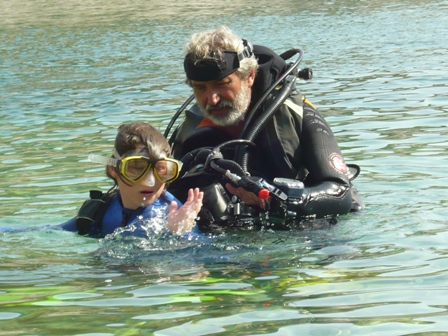 Archive
2023
2022
2021
2020
2019
2018
2017
2016
2015
2014
2013
2012
2011
2010
2009
2008
2007
2006
Archive
2023
2022
2021
2020
2019
2018
2017
2016
2015
2014
2013
2012
2011
2010
2009
2008
2007
2006