2016-03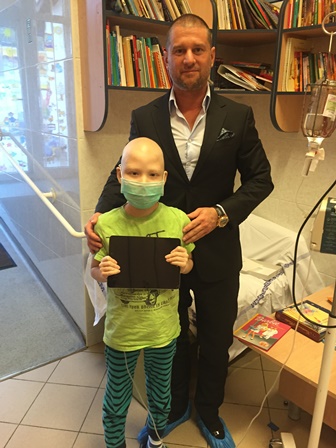 I spoke several times to Gergő because he did not know what to wish from the "gini" of Magic Lamp. At last he decided to ask for an own tablet in order to play or to correspond with his friends.
It was a difficult task for the "gini" to find a super Samsung tablet with appropriate games for Gergő, but the "gini" managed even that.
When we arrived to the Tűzoltó street clinic Gergő was in bed and he was very pale. Even so we could persuade him to come to the dinning room where a big surprise waits for him.
Our supporter Mr Péter Gábriel was standing there with a packet in his hands. A black tablet was in the packet.
Gergő could hardly believe his eyes and he could not utter a word at first in his surprise.
Then he thanked Mr Péter Gábriel and they shook hands with a great smile.
Dear Gergő, we wish you a speedy recovery and and we hope you will enjoy your tablet with the fantastic games.
Many thanks goes to Mr Péter Gábriel for his help and that he gave personally the gift to Gergő.
Zsuzsanna Sipos
wish-coordinatorBudapest, 2017. 03.17.
Sára has been receiving medical care at in Miskolc, and between the treatments she stays at Ronald McDonald House there. She is very mature for her age: she is forthcoming, talkative and interested in all sorts of things. She reads a lot and never feels bored. Her favourite author is J. K. Rowling of Harry Potter fame, and she is also a big fan of Agatha Christie. During our recent meeting, she told us that she had already watched almost all the film adaptations of the latter author's novels, and that she has them all on DVD.
Asked if there was something she would really like to have – something her parents would find very difficult to buy for her – she said yes, indeed, she would love to own a copy of an Agatha Christie novel autographed by British actor David Suchet, who played Hercule Poirot in those films. The novel should be Suchet's favourite, and could be in English, she added.
Of course, the genie of Magic Lamp went to work without delay. And in less than three weeks, the signed book arrived from England…
We handed over the present to Sara at the Ronald McDonald House (we hereby thank all the staff for their kind help and support). She got all excited when she saw the small package wrapped in pink foil paper. She unwrapped it with extreme care and her eyes filled with tears when she realised that she was holding the book she had dreamed of for so long…
/ 5


Mr Suchet did indeed sign a copy of Agatha Christie's The ABC Murders for her and arranged for it to be sent to Sara along with an autographed photo showing him in the role of Hercule Poirot.
Dear Sára, we wish you all the best and we hope that you will find this book - sent to you with so much love by Mr Suchet - compelling and entertaining.
On behalf of Sára, we would also like to thank Mr. David Suchet, the staff of Maecenas Publishing House and Mr Ákos Balogh for their kind support.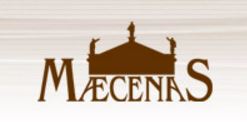 Ms Zsuzsanna Tatárné-Csonka and László Adorján
wish-coordinators
Miskolc, March 1, 2016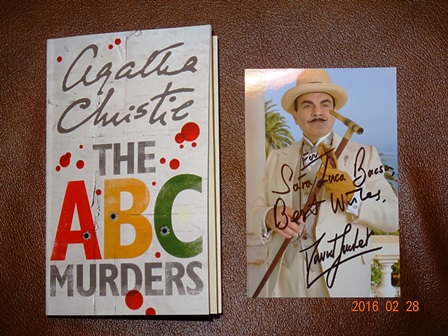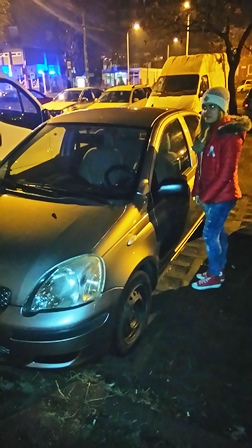 Just like many other teens, the 17-year old Boglárka wanted to get her driver's license.
So she looked for the driving school nearest to her, and enrolled. Although she enjoyed the classes very much, the final exam presented quite a challenge...
We wish Boglárka good luck to finish the course and hope that soon she will be a proud owner of a driver's license.
We would like to say a heartfelt thank you to Morgan Stanley Hungary for their generous help with making Boglárka's wish come true.

Joli Bakonyi
wish-coordinator
Budapest, January 29, 2016
Archive
2023
2022
2021
2020
2019
2018
2017
2016
2015
2014
2013
2012
2011
2010
2009
2008
2007
2006
Archive
2023
2022
2021
2020
2019
2018
2017
2016
2015
2014
2013
2012
2011
2010
2009
2008
2007
2006