2015-02
Lelle Anna (Anna means soul, mercy) is a 10 years old sick little girl, who has had a longstanding dream of meeting Pope Francis.
This dream came true in the 28th of January, 2015. Anna spent a few days in Rome, in "The Eternal City", where she saw all the wonderful monuments.
The best part of the trip was when she met with Pope Francis, who spoke with Anna for 4-5 minutes. Anna's face was glowing with happiness.
This meeting has given her extra strength to fight her illness.
/ 4


Many thanks to the management and colleagues of HollisWealth for their support, which made it possible to make this lovely girl's wish came true.

Vilmos and Nora Benkő
wish-coordinator
Rome 28th of January, 2015
Izolda asked for a laptop. With the help of Mr. Andrew Jackson we could make this wish happen. Because of her serious illness, there's a lot of surgery ahead of Izolda. She will use the laptop in the hospital for studying, listening to music and to watch movies.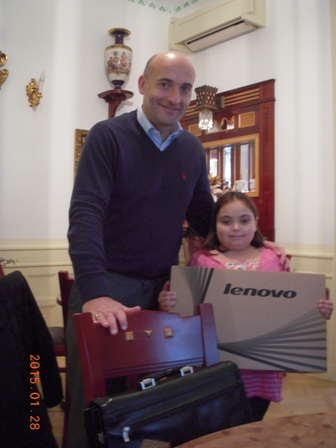 Izolda is a private student, and this laptop is a huge help for her. Izolda doesn't have any siblings, but she has two dogs. She loves them. In her free time she can use her laptop and play with her dogs.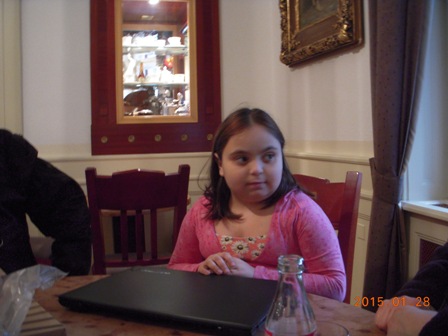 Dear Olga, we wish you good health, recovery and a lot of happiness!

Many thanks to our private supporter, Mr. Andrew Jackson for his help and his personal presence at the wish fulfilling!
Lángh Zsófia
wish-coordinator
Budapest, 28th of January 2015
Robert is a 14 years old seriously ill boy. He asked a laptop from Csodalámpa Foundation to make his hospital days easyer.
His wish could be fulfilled soon thanks to the MAVIR Zrt's help.
Robert got a treatment in his ward and he didn't know about our arrival - it was a total surprise for him.
From now on it is not so boring for him to stay in the hospital anymore. Robert's mood has been much better since that day.
Special thanks goes to Ms. Mónika Hackl, for she fulfilled Robert's wish in person.
In the name of Robert we would like to thank the MAVIR Zrt. for their support.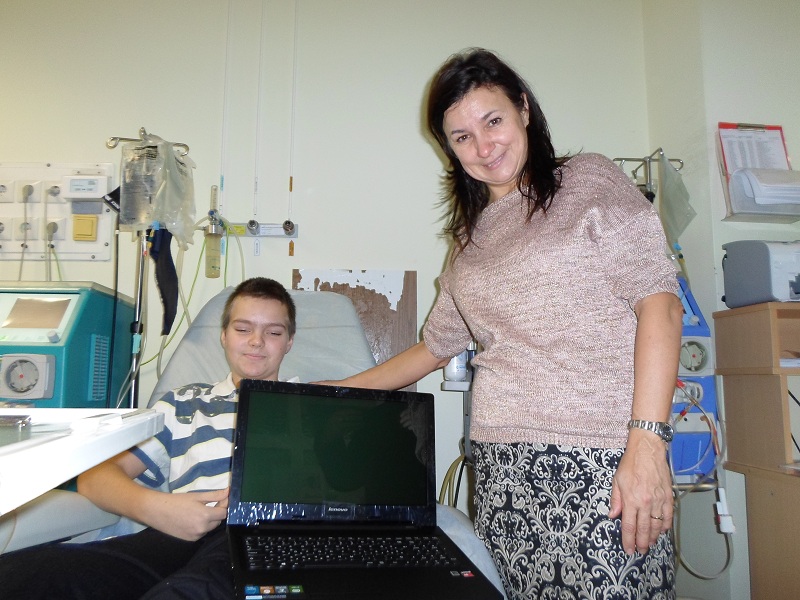 Ágnes Tatár
wish-coordinator
Szeged, December 20, 2014
We coordinated our visit with Bálint's father in total secrecy, even the big red toy car arrived to their place in secret.
When I arrived the car was already charged and assembled. We took it into Bálint's house.
As his father said they thought out this present for the seriously ill Bálint to allow him to play inside their home.
When the little guy first saw the car he couldn't belive that his dream came true. He immediately sat into it and drived it as a profesional driver.
I wished Merry Christmas to the family and left the house.
/ 3


Many thanks to the management and colleagues of HollisWealth for their support!

Ákos Varga
wish-coordinator
Kaposvár, December 17, 2014.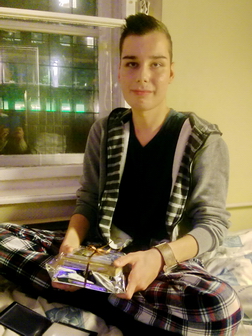 Krisztián asked a for white Samsung Galaxy S4 smart phone from the Magic Lamp foundation. He knew exactly what he wanted when we asked him what his wish was.
The 16 years old boy from Budapest could not wait to get his great phone. He was really happy, when on an autumn afternoon we walked in his hospital room with the telephone. He opened the box right away,turned the phone on, and immersed himself into the various features and apps immediately.
In the name of the UNHCR Global Service Centre's workers, Csongvai Kristóf, Szamosi Krisztina and Kondorosi Zsuzsanna joined us too, to give him the phone personally.
Dear Krisztián, we hope you will enjoy using your new phone.



Thank you to UNHCR Global Service Centre for their help.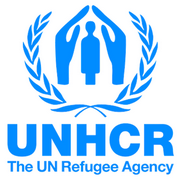 Andrea Molnár
wish-coordinator
Budapest, 21.11.2014.
Archive
2023
2022
2021
2020
2019
2018
2017
2016
2015
2014
2013
2012
2011
2010
2009
2008
2007
2006
Archive
2023
2022
2021
2020
2019
2018
2017
2016
2015
2014
2013
2012
2011
2010
2009
2008
2007
2006