2008-06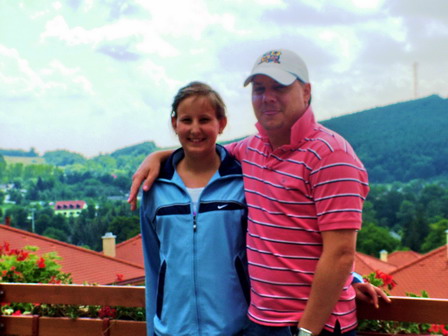 The real miracle!

Szabina's wish was to spend a weekend in a wellness hotel with her family. The wish came true in the middle of June by the help of Szalajka Liget Hotel in Szilvásvárad.

How interesting what we do. Our primary objective is making the children forget their illness. It happened like this also now…

On Saturday at noon I went out to the hotel. I met a very smiling little girl who without any shamefacedness promptly started talking about her experiences and she was just talking and talking.

Szabina was always relieved of physical education but now she was riding a bicycle and playing squash. She didn't seem to be ill. I didn't spend too much time with her, I saw she was extremely happy and I let her do what she wants.
We said goodbye…

They went walking and I was watching them. I had that good feeling again when a dream comes true and a smile stays with us.
I fell back into weekdays and I started to organize the process of new wish fulfilling like it wouldn't have been such a big pleasure to me like to Szabina. Days were passing and on Friday my telephone rang.
It was Szabina's mother…
She was crying, I barely understood her words… I cannot explain what I felt, when we don't know if it's a dream or everything happens while we're awake.
Then I started to understand her words. The first thing I managed to understand was the following thing:
- We're at the intensive department.
- What happened? – I asked her quaveringly.
- They gave us a call on Tuesday and they said we had to come into the hospital. – Szabina's mother continued.
- And???
- Szabina had an operation, a donor was found!
- Oh, it's fantastic! How is she?
- She's already awake, everything's all right, we talked to the doctors, it's them who said that everything's all right!
We were talking on and we made an arrangement that we'd celebrate it.
But during this conversation my thoughts were somewhere else. I thought of Szabina, her little sincere smile. Her smile will always be sincere from now on because some other kind of sparkling will be in her eyes. From now on she doesn't have to feel herself different from the others and nobody will have to worry about her just as much as it's regular. It was an unbelievable feeling. I could have shouted, I wanted to tell it everybody. It came into my mind that a real miracle happened. A small but very important miracle, yes, it's very important … we've got it!
It's called: "Tiny-huge miracle"!
It was an unbelievable feeling, and it is now, too. I know well that I'll feel it forever…
Thank you everybody!


Zoltán Tar
Wish coordinators: Adrienn Szalók and Zoltán Tar
We say thank you to Szalajka Liget Hotel in Szilvásvárad for fulfilling Szabina's wish!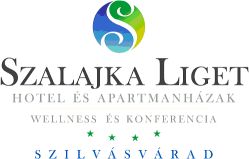 Johanna wished to get a trumpet.
As we found out she has been learning to play for a year now.


There was no doubt that our task was to make this peculiar wish come true. After getting know what kind of trumpet she wishes to get we found some helping hand. The students of the American school wanted to make a surprise to Johanna with this super instrument. They gave a little concert for Johanna on 2nd of June at the year closing ceremony.


Johanna was so surprise that she found no words. She received a small bouquet with the instrument.
/ 4


She said thanks in quite and sat down. As the ceremony ended she opened her present and took it into her hands. For our biggest happiness she started to play on it.


We asked her whether she would visit the American school with us next year to play music, she said yes without hesitation.


We wish that this meeting would come true next year!


We would like to say thanks to the students of the American School to help us making magic.
Patzauer Éva
Wish coordinator
Budapest 6.2.2008

Archive
2023
2022
2021
2020
2019
2018
2017
2016
2015
2014
2013
2012
2011
2010
2009
2008
2007
2006
Archive
2023
2022
2021
2020
2019
2018
2017
2016
2015
2014
2013
2012
2011
2010
2009
2008
2007
2006