2016-04
Dorka likes animals and during and after her illness she became even more sympathetic to them. Her wish to Magic Lamp was a horse riding theraphy that we happily granted with the help of our supporters.
She was very enthusiastic being near the horses she prepared very excited for each training. By her trainer the theraphy went well and was very useful for the little girl.
/ 4


Thank you to the teachers and students of the American International School of Budapest and UBIS S.C.p.A. Magyarországi Fióktelepe for their support!


A special thanks goes to Mr. Ferenc Obermayer who helped the granting of this wish with a special discount.
Éva Patzauer
wish-coordinator
March 30, 2016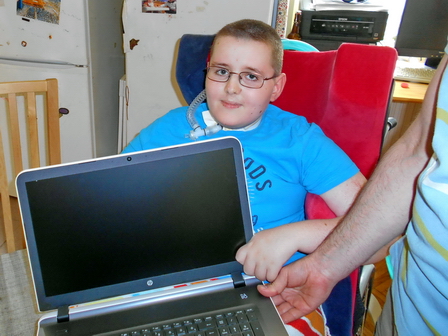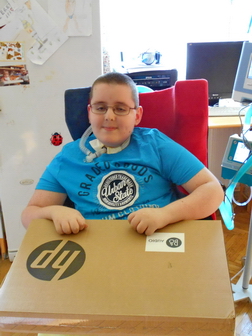 Milán's wish was a new white laptop. We managed to meet him on a sunday afternoon in order to hand over his present. Milán was already looking forward to get his laptop, and he was very happy to get it.
The wishgranting went very well. We talked a lot with Milán, and it turned out that he has many hobbies. His favourites are the Harry Potter books and everything that connects with it, like magic and other curiostities. He even did a quick analysis of our names, and we thanked him for it.
It was a great pleasure for us to fulfill his wish and that we got to know such a fantastic boy like him.
We wish Milán all the best and hope he will have lots of fun with his new laptop.
We would like to thank the American International School of Budapest for their repeated support!

Dr. Tímea Kiss and Ervin Desacco
Wish-coordinator
Budapest, March 20, 2016
Archive
2023
2022
2021
2020
2019
2018
2017
2016
2015
2014
2013
2012
2011
2010
2009
2008
2007
2006
Archive
2023
2022
2021
2020
2019
2018
2017
2016
2015
2014
2013
2012
2011
2010
2009
2008
2007
2006