2016-05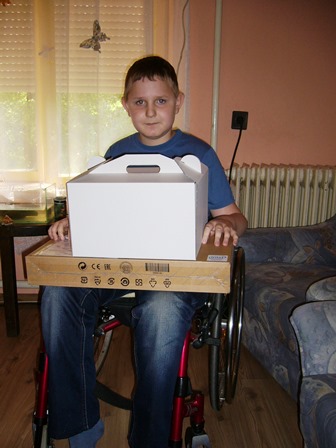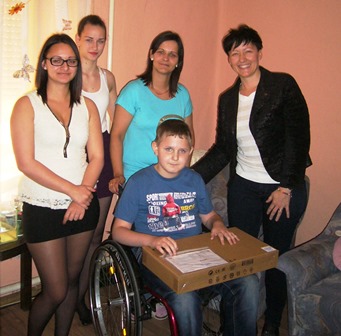 With the help of a team of selfless and helpful students, the 11 years old Balázs's wish could be fulfilled. Balázs with the wheelchair wanted a notebook to be able to stay in touch with his friends, family and with the outside world.
Because of the illness, it is difficult for Balázs to get to a lot of places, but with the computer, he can go for a virtual trip in Hungary or even further away in the whole world.
Balázs's birthday was two days before the gift delivery so we could not miss out to bring a delicious cake to the celebrated. The cake was made by a volunteer from Újszilvás. Balázs didn't know anything about our arrival so he welcomed us with some teenager confusion. During the gift handover he couldn't really say anything because of the surprise charm, but his mother and sisters conveyed Balázs's unspoken words and his happiness.
We wish much pleasure for the notebook and we hope we are receiving soon Balázs's e-mail from his new computer, which he writes to the Magic Lamp Foundation…



We would like to thank The British International School's students for the support, this wish could not have been fulfilled without them.

Csilla Mormer and Erika Fehér
wish-coordinators
Újszilvás, May 06, 2016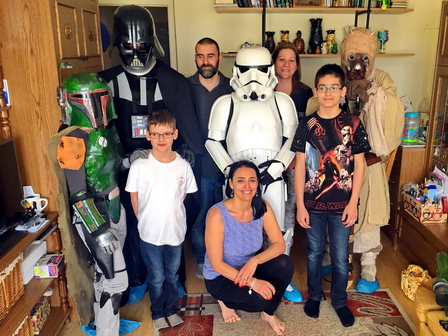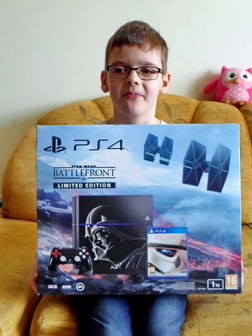 It was a beautiful spring day, when in a real team-work we were able to fulfill Marci's wish. Marci, who has serious hart disease met the foundation's volunteer in the National Institute of Cardiology. He told the volunteer his secret desire...
He would like a PS4 game console and he fearingly also mentioned that he is a Star Wars fan and it would be good if his wish was fulfilled by Darth Vader himself!
We got to know that the wish can be fulfilled in the region of Szeged, so in the little boy's residence. The game console was delivered by a courier, but what's next? There was the hidden request…!
On facebook, I was able to find a fan page and I asked them to help us with this wish fulfilling. I didn't have to wait long because the Star Wars Costume Fan Club came to our rescue. In a short time we agreed upon a date of meeting.
There was a great excitement in everyone before the event . The members of the Club and the Star Wars Miniatures Portal brought a Star Wars board game for Marci.
The team arrived to Marci's home where they could dress up, and after that the surprise could begin…
After the first astonishing moments the little boy was talking freely, having fun with Darth Vader, Sand person, Storm trooper and with Boba Fett. The time passed pleasantly and we said goodbye to Marci like this:

"The Force be with you!"
/ 5


The Force will surely be with him after this experience and it will help him through the surgeries.
We would like to thank Fábián Péter of Star Wars Costume Fan Club, the Star Wars Miniatures Portal and the four well dressed characters for their support.

We would also like to thank the British International School of Budapest of for their support, which allowed us to fulfill Marci's wish.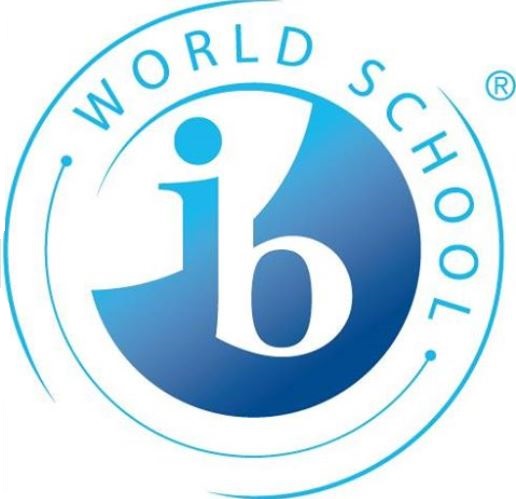 Lengyel Andrea
kívánság-koordinátor
Hódmezővásárhely, 2016.04.20.
You can watch the report of the local TV station - vasarhelyitv.hu:
Archive
2023
2022
2021
2020
2019
2018
2017
2016
2015
2014
2013
2012
2011
2010
2009
2008
2007
2006
Archive
2023
2022
2021
2020
2019
2018
2017
2016
2015
2014
2013
2012
2011
2010
2009
2008
2007
2006