2023-02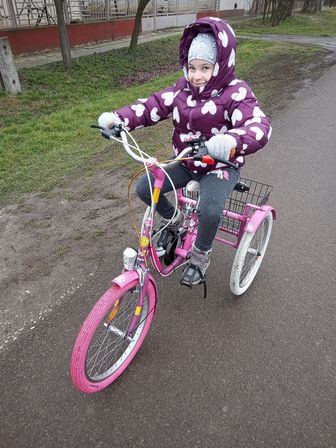 Second-grader Lívia has a medical condition that makes walking difficult and tiring, so she wanted a special bike to make getting around easier. She asked us for a girlysh bike that would take her to school comfortably and that has a small basket to put her school supplies in.
Her wish came true with a beautiful pink bike, which she loved and was overjoyed with.
And so were we when we read her lovely letter.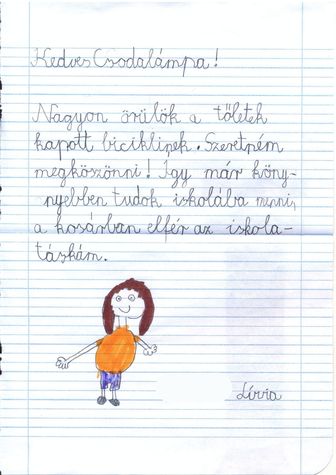 Dear Magic Lamp!
I am very happy with the bike you gave me. I would like to thank you! Now I can go to school more easily, my schoolbag fits in the basket.
Lívia
Thanks to NR1 Fittness Hungary Kft. and our private sponsors, including Inna and Annamária, for making Lívia's wish come true!
Thanks to Bringanti.hu for their help with the delivery!

Erika Gárdos
wish-coordinator
Egyek, 27.01 2023.
Archive
2023
2022
2021
2020
2019
2018
2017
2016
2015
2014
2013
2012
2011
2010
2009
2008
2007
2006
Archive
2023
2022
2021
2020
2019
2018
2017
2016
2015
2014
2013
2012
2011
2010
2009
2008
2007
2006