ZSOMBOR (6, TISZTABEREK)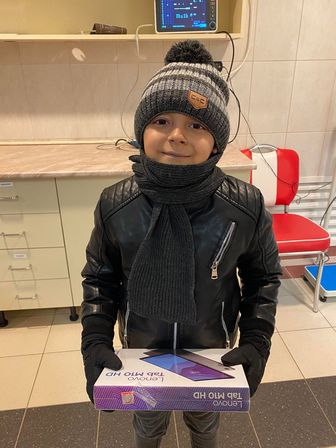 Zsombor's wish was a tablet that he could take with him wherever he goes, to play games and watch stories on it, even in the hospital.
It's good that he can take it everywhere, because he seems to be really sticked to his gift.
Many thanks for the support of Liferay Hungary Kft. for helping us to fulfil the little boy's wish!
Archive
2023
2022
2021
2020
2019
2018
2017
2016
2015
2014
2013
2012
2011
2010
2009
2008
2007
2006