2010-11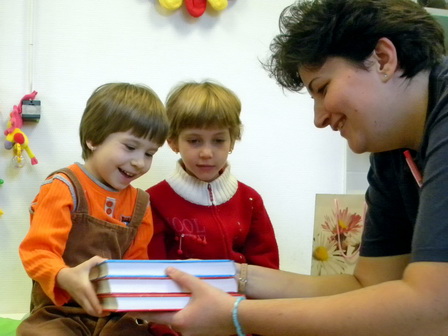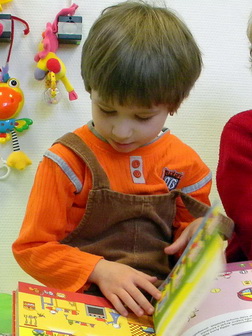 Emőke did not suspect how successful her control examination would finish. They arrived from Székelyudvarhely to the control early in the morning .The doctor wanted to check her if everything is all right after the operation.
Emőke and her sister are fans
Bartos Erika's
tale books. Her wish was in connection with it, as well. She wanted to receive some of her books dedicated by Bartos Erika and a Bartos Erika's photo, which she can hang on the wall of her room.
She was very happy when she received the missing books and plus some pictures drawn by the writer. Even Emőke and her sister could colour the beautiful pictures at home
We hope we can arrange a personal meeting with the writer next time when Emőke will come again to the control.
Thank you Bartos Erika that you made a great happiness to the little girl with your presents!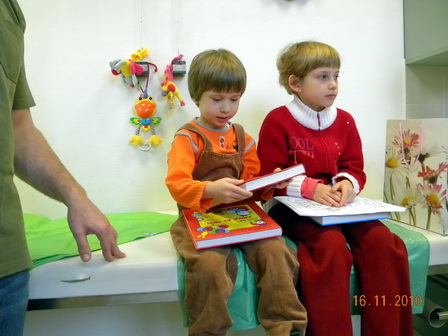 Böbe Veres, Magdolna Andrea Kozma
Wish-coordinators
Budapest, 16.11. 2010.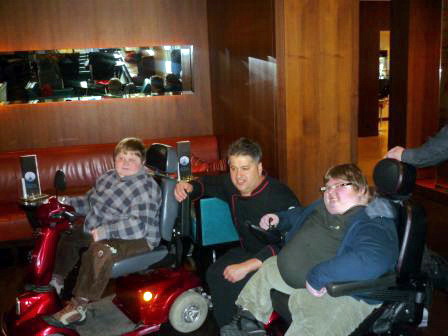 I will be able to work!!!
I will have been 32 years old in 20 years. I will have a family wife and children. After my studies I would like to become a cook. My ideal is Jamie Oliver so I will open a restaurant in the middle of Kimble like he. I will get up at 6'o clock every morning. After getting up I will look at the programs from my date calender what to do that day. I will have got a lot to do till 10 o'clock because my restaurant will be open from this time. I will prepare all the fresh ingredients to lunch and dinner with my cook-students. I will talk to the headmasters of different kinder-gardens and schools about healthy eating habits. I will organise a birthsday party for my friends one evening.I want to make for them the best. I will talk to all my guests kindly I will close my restaurant in the evening very tiredly. On the way home I will be thinking about my next day, about my next task.
Be thank Békési Anita marketing director of Park Kiadó, colleagues of Budapest Hotel Mariott,
and also chef Tamás József for their help and warm hospitality.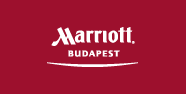 / 6


Felkai Márta and Patzauer Éva
wish coordinators
Budapest, 22. october. 2010.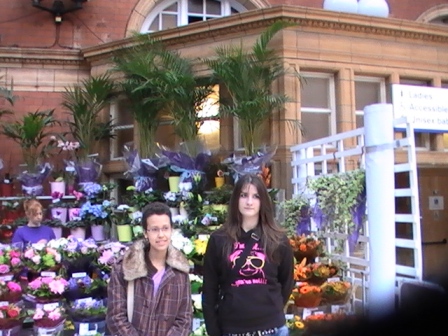 Virág and Vivien had been longed for London for a long time.
Shooting of Virág's favourite film "Sweney of Todd" was taken place in Fleet Street and of course Virág asked us to go there by all means. We knew that most of the sceneries had been already demolished but we also knew that the barber's shop next to the church should be still there. Certainly we also got there during our sightseeing tour although the shop window of FED-EX could be found in the place of the barber's shop and unfortunately Johnny Depp wasn't waiting for us, either :-). After all the experience was the same as Virág's face brightened when she saw it.
Vivien was also thinking a lot about what to ask for from us but finally she chose London because she was curious to know what the beloved metropolis was like.

We visited a lot of interesting places during the few days we spent there.
We went to Piccadily Circus, we admired the fountains and statues of Trafalgar Square, the Monument of Nelson as well as the National Museum. We were walking in the St. James' Park as we called it "Park of squirrels" since lots of squirrels were running around us and they were so tame that they could eat from our hands. We watched the Changing of the guards in front of the Buckingham Palace, admired the Westminster Abbey and we were waiting for quite a long time to hear the bells of Big Ben.

Certainly we couldn't miss visiting Madame Tusseaud's, as we had to greet the girls' favourite actors and pop singers. We were also attracted by London Zoo, where we could have a rest after the several hours visit in the museum of the wax figures. We liked the seahorses, the butterflies, the meerkats, the gentle giraffes, the feisty cats and the tigers the most.

Of course Tower couldn't be missed either. We felt frightened as we entered but I gave my words to Virág and Vivien that I would save them from the "torture tools" even at the expense of my live. We passed by those quickly for safety sake and we spent much more time at the royal jewelry (Anyway, women had been interested in jewelry for centuries. )

We went to several restaurants but the girls liked Rainforest Café the best. There we could hardly understand each other because of the big noise but it was compensated by the fact that we were surrounded by a real rain forest where trumpeting of the elephants and screaming of the monkeys were part of the menu.
We were sailing on the River Thames so that the other face of London could be also seen. We were listening to the musicians of Covent Garden, in brief we enjoyed ourselves.




/ 6


It is difficult to summarize the story of a couple of days. When I asked them what they liked the best, they answered "London Eye", since from there almost everything could be seen.
And what was our biggest experience? It is difficult to say. Perhaps the fact that the girls could get to this metropolis that welcomed us with open arms and despite of the weather forecast it was warm and it wasn't raining. Everyone was very kind to us. We went to theater as well, where we saw a fantastic performance, Mamma Mia.
And what caused the most lasting memories for me, for the grandmother of Virág and the father of Vivien? The answer is: to see the faces of the girls, to hear their laughter during the tour and the fact that all of this couldn't be realized without the support of our sponsors who helped us again – as many other times before – to make a wonder from the distance.
Thank you for the support of:


Éva Patzauer
Wish-coordinator
London, 7th November, 2010.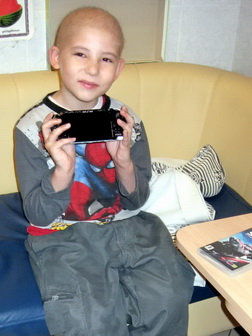 Little Robi likes video games and he is especially keen on PSP games. However Robi hadn't got a PSP on his own, so if he wanted to play with it in the hospital, the little room-mates had to lend him a game. During our conversation he could hardly wait to tell me that he would ask for a PSP game from the Wonderlamp.

We were meeting several times in the hospital as the little boy was keen on the afternoon tale events. Every time we met, he hoped that I came to give him the expected present.

Today, when I went to the hospital and sat down by Robi's bed, the little boy looked at me with big, wondering eyes. He didn't understand what I was doing at the Tűzoltó Street Hospital early in the morning, since the afternoon tale events usually started much later. Then he suddenly stood up and asked me with a playful smile whether I really came to see him.

We went to the hall and that time I already let him know that his desired dream – a beautiful and serious PSP – had just come true. Robika asked me excitedly whether it was really true, whether he really got the PSP.

When I gave him the present along with the motor-game as accessories, he cuddled it and his face shone with happiness. He was touched and he could only say: "I have already got it; it's so good that from now I can play with my own PSP and I can play as much as I want."

We wish you Robika to take pleasure in your present.
Zsuzsanna Sipos
Wish co-ordinator
Budapest, 08. November, 2010.
We would like to thank the students and teachers of the
American International School of Budapest
for their generosity.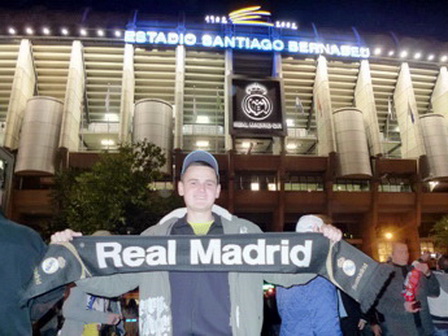 My wish was to see a Real Madrid match live and it has come true!!!
I could watch a match live between Real Madrid and AC Milan, it was the League of Champions!!! It was on 19.10 in Madrid
My mother came with me to Madrid but two kind people
Mr. Balogh Ákos
and his brother
Mr. Balogh Zsolt
were there, as well. Tell the true, I am very grateful them because they realized the greatest dream of my life. They promised me at the airport on Monday morning to go to watch the famous Santiago Bernabeu Stadion that day. We met
Mr. Vincze Otto
who came with us to the training of AC Milan. Later we went to have dinner and went to bed
We went to the city next day to see the Spanish Royal Palace. We admired this beautiful building. After visiting the Palace I went to do some shopping with my mother. She is great in shopping, so I became soon tired and we returned to the hotel. I went to the match in the previous day bought scarf and cap with Ákos and Zsolt. The match was great! I have been a fan of Real Madrid since 8 years. They scored two goals. Later the match was not so exciting but I enjoyed it.. After the football match we returned to the hotel.
We went for a walk to the City on the third day morning. Then we packed our luggage and went to the airport. We were at home within some hours. It was a little difficult for me to say good-bye to Ákos and Zsolt because I loved them during this short time.
Thank you Balogh brothers and of course Magic Lamp to organize me this unforgettable journey.
xxxxx Kristóf
Penészlek, 29.10.2010.
Many thanks Mr. Ákos and Zsolt Balogh the private offer.
We could realize the dream of a boy with their help again!
Thank Mr. Vincze Ottó to help in the visiting of the training.
/ 8


Archive
2023
2022
2021
2020
2019
2018
2017
2016
2015
2014
2013
2012
2011
2010
2009
2008
2007
2006
Archive
2023
2022
2021
2020
2019
2018
2017
2016
2015
2014
2013
2012
2011
2010
2009
2008
2007
2006