2013-05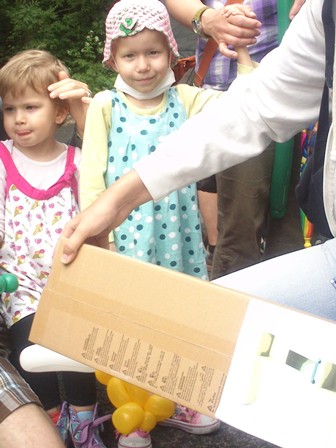 Meeting Eszter was a fantastic experience for everyone.
On May 11 we organised a charity run with the participation of parents, teachers and students of the German School of Budapest, where Eszter was also at the start line.
Then the two big boxes containing her eagerly awaited wish appeared. Eszter beamed with joy when she saw the contents.
In reply to our question, who should put together the kitchen for her, she answered the students. Thus it happened that we could again share her joy when she finally became proud owner of her own kitchen.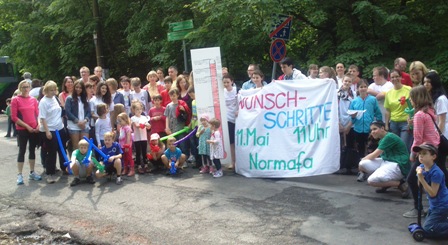 Nora Szabó-Jilek (volunteer), Sophie Klein
Student Council, German School of Budapest
Budapest, May 11, 2013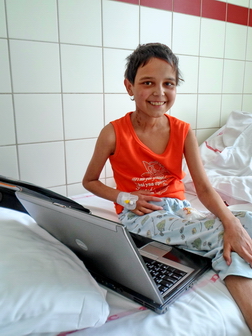 The most secret of Magdi was a laptop. The young girl has to spend a lot of time in hospitals because of her illness and she needs to stay in bed during treatments.
With the laptop she can watch cartoons or play games, so time spent in the hospital passes faster and is less boring.
Magdi had a big smile on when she saw me in the door of her hospital ward with the laptop. I helped her unpack it and with the first steps and she immediately started watching movies.
Have a lot of fun with the computer, little Magdi!
Thanks for the support of Ernst and Young Tanácsadó Kft..

Judit Miholecz
wish-coordinátor
Debrecen, May 1, 2013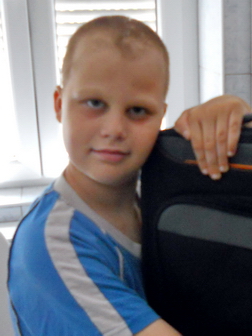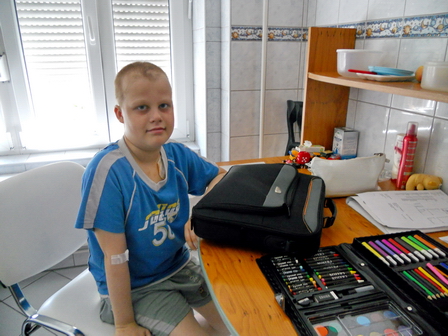 Kevin asked the Genie for a laptop so he can keep in touch with his friends during his long treatment. Thanks to our sponsor we were able to make this 9 year-old boy`s wish come true and on the 29th of April Kevin got the laptop he wanted.
We wish him to get well soon and enjoy his gift.
Many thanks to KPMG for their support.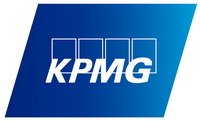 Dr. Tiborne Jenei
wish-coordinator
April 29th 2013, Budapest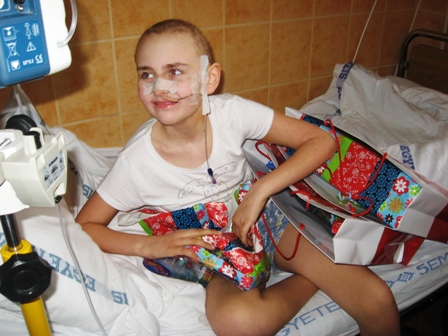 We met Vivien when her treatment at hospital just has started. So the littlest petshop desired by her so much arrived at the right time.
Thanks to the pets her mood changed immediately and she succeeded in forgetting the treatment, its inconvenience and her discomfort at least for a while.
We wish her good mood and fast recovery.
We thank the students of the German School of Budapest for the fundraising!
Nóra Szabó-Jilek (volunteer), Sophie Klein
Student Council, German School of Budapest
Budapest, 5th May 2013
Archive
2023
2022
2021
2020
2019
2018
2017
2016
2015
2014
2013
2012
2011
2010
2009
2008
2007
2006
Archive
2023
2022
2021
2020
2019
2018
2017
2016
2015
2014
2013
2012
2011
2010
2009
2008
2007
2006