2007-08
== Nikoletta ( 8 years old, Hódmezővásárhely)

Niki, who lives in Hódmezővásárhely (South-East of Hungary) has not been at the Lake Balaton before. It was a dream for her to get there. With the help of Budapest Taxi she managed to see the "Hungarian ocean".
Her eyes were glittering when she got off the car in Zamárdi. She could spend at Lake Balaton one week with her family. It was really great experience for her.
The weather was fantastic, sunny and hot, so she could spend the all day with her younger sister in the lake. Their parents had to repeat many times them to come out of the water, because they enjoyed bathing so much. When the "water fairies" came out of the Lake Balaton tey were not once were covered with mud. But who cares...
After enjoying the lake all the family eats the delicious dinner, which was delivered by the Food Express catering company.
At the end of the week Budapest Taxi picked them up. It was not easy to say good-bye to Balaton. But Niki and her sister will remember this beautiful week for a long time.

Thank you for the help of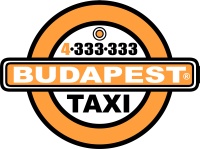 very much because Niki could hardly see the Lake Balaton without their help.

Zsuzsanna SIPOS and Sándor TIHANYI
Wish-coordinators
/ 4


János wanted to meet the doctors in Vienna, who has operated him for about a year - he has got new lungs. He waited for this meeting really exited with his family.
The Daimler-Chrysler Automotive Hungaria LTD helped us out bay lending us a Mercedes Viano small coach. They travelled by this coach to Vienna to see the doctors. Of course we - Wonderlamp - have organised an appointment earlier with them.
János led us by hand - like he was at home - to the doctor1s room. We greeted each other shortly, because the professor had to do something else. Later we met in the cafe. We do not know, who were toutched deeper, János or the doctors. They were very glad to see each other again. János told them about his life. János was full of interest in life. After some time he said good bye to the doctors cheerfully.
We walked the streets of Vienna after the meeting of the doctors. Finally we had a delicious dinner in a pleasant pub.
At the end of the day we were filled with experiences.
We are grateful to the Daimler-Chrysler Automotive LTD, becauce they supported us to realise János's wish.
Zsuzsanna SIPOS and Sándor TIHANYI
Wish-coordinators
Vienna, August 22-24, 2007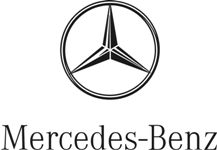 / 5


Archive
2023
2022
2021
2020
2019
2018
2017
2016
2015
2014
2013
2012
2011
2010
2009
2008
2007
2006
Archive
2023
2022
2021
2020
2019
2018
2017
2016
2015
2014
2013
2012
2011
2010
2009
2008
2007
2006