2008-01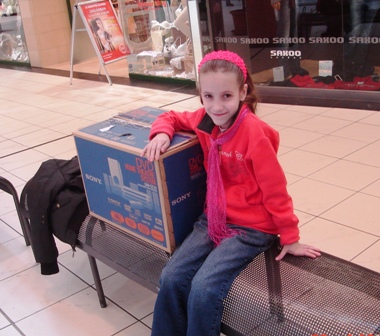 Karolina had to travel to the capital with his parents and brothers for a medical check up on this special day, but this time she was happy to come as she knew her wish would come true thanks to Csodalámpa association. She was very exited the day before; she tidied her room to make place for the big present.
After the medical check up we went to choose the wished home movie system. The friendly but calm little girl after analyzing what she saw and heard about the different products decided the one to choose. She could hardly wait to arrive home and to try the equipment after putting it together.
Though she had to go to school the next day she convinced her parents to let her watching the cartoon on this special present.
I wish all the best, health and lots of fun with the home movie system.
Edina Kovács
wish co-ordinator
11/01/2008
This wish could make come true with the help of the Neo Interactive Kft. We would like to say thanks to them on behalf of Karolina.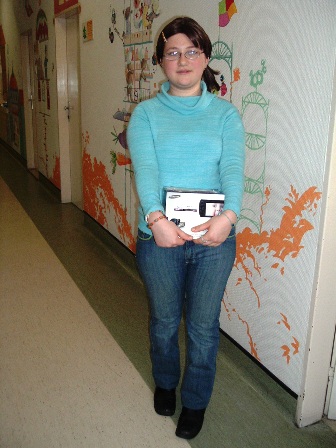 The present - a Samsung digital camera - was a real surprise for Juli .
When she arrived at the hospital for the usual control treatment, she got the camera, which she longed very much.
She likes travelling and as she already gets the last of the treatments, in a short time Julia will have more spare time for travelling. She can go into the country, whose life she likes very much and she can now take as many photos, as she can and as she wants.
Ms. Györgyi Szandtner
wish-coordinator
Budapest,14th December 2007
The wish was fulfilled with the support of the pupils and teachers of The British International School, Budapest. Thank you in the name of Julianna as well!


Archive
2023
2022
2021
2020
2019
2018
2017
2016
2015
2014
2013
2012
2011
2010
2009
2008
2007
2006
Archive
2023
2022
2021
2020
2019
2018
2017
2016
2015
2014
2013
2012
2011
2010
2009
2008
2007
2006