2018-02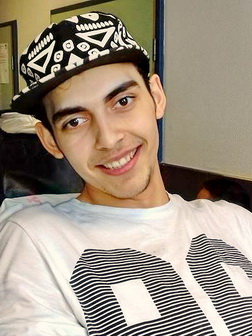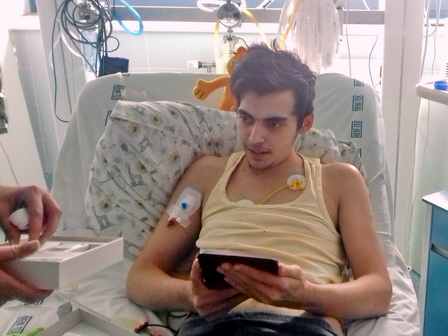 Although Zsolt is on a waitinglist for a serious operation, we did not think that he would get back so soon to our hospital plus almost immediately taken to our ICU...
We wanted to do something to cheer him up, as his treatments will lats quite some time ... and in the perfect moment arrived the present of Magic Lamp, the "wish" of Zsolt.

When I presented him the package, he opened it and happily shouted: "Wow, that is fantastic! And so thin..." He swithched on the tablet he wished for and started to study it's features.
We wish Zsolt a fast recovery and many happy hours with his new tablet.

We would like to thank the students, their parents and teachers of the American International School of Budapest for their decade long support!
Erzsébet Veres
wish-coordinator
Budapest, November 14, 2017
Archive
2023
2022
2021
2020
2019
2018
2017
2016
2015
2014
2013
2012
2011
2010
2009
2008
2007
2006
Archive
2023
2022
2021
2020
2019
2018
2017
2016
2015
2014
2013
2012
2011
2010
2009
2008
2007
2006