2007-03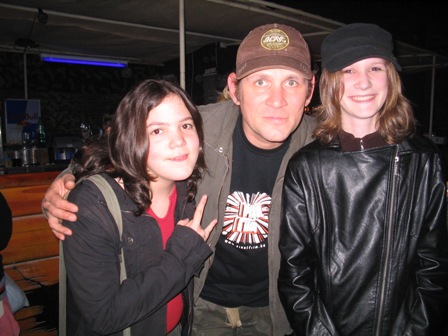 My wish from "Csodalámpa" was to meet Mr. László Lukács, the singer of Tankcsapda (a very famous Hungarian rock band - if not the most famous).
I got really excited as I heard how fast my dream could come true. My friend came to my mind immediately with whom we were listening to Tankcsapda songs all day long in the training camp.
The real surprise was that we could take part on their concert as well as meeting him. To get all in once was a real adventure. We arrived at 6 o'clock to the concert hall. We felt warmly welcomed as the manger told to the security guys that we are allowed to enter for free as guests of the band. With Anna we were looking for The meeting.
Mr. László Lukács who was really cool relived all our nervousness. It was him who suggested taking photos together. We hav invented quite a lot of questions but as excited as we were, finally László was the one who asked questions from us. At the time we realized what was really happening we found ourselves in the first row dancing (as far as one can dance in the first row :-)
László recognised us very fast from the stage and tried to throw all kind of relics toward us but as we are not the only fans we did not have any at the end. The concert finished around midnight and we travelled home very exhausted but full of experiences to Tatabánya.
I would like to say thanks to "Csodalámpa" and especially Ms. Anita Kissné Horváth for organising this terrific meeting!
Thanks a lot,
Dorottya ****
Tatabánya, 20.03.2007.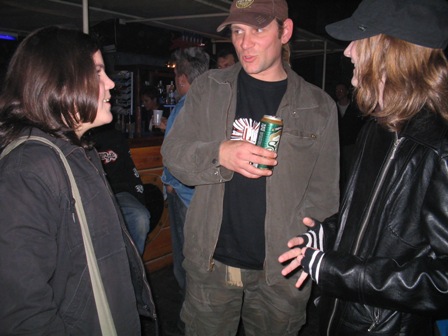 Archive
2023
2022
2021
2020
2019
2018
2017
2016
2015
2014
2013
2012
2011
2010
2009
2008
2007
2006
Archive
2023
2022
2021
2020
2019
2018
2017
2016
2015
2014
2013
2012
2011
2010
2009
2008
2007
2006