2017-12
Alexandra has been taking singing lessons since she was a little girl and she performed at school and city events with her high school musical team.
After having recovered from a serious surgery she told us her secret wish: she would like to perform with famous singers on stage.
We have learnt about her wish about the time when we started planning the foundation's first charity event with 300 guests to be invited so we thought this would be a great opportunity for Alexandra to go on stage and sing. She said she would be happy to perform to our guests – and accepted to be one of the "surprises" of the event.
Our only problem was that Alexandra lives quite far from the famous singers she was going to sing with. It was quite a challenge for her as she had to study for school exams, so she couldn't travel a lot.
She learned the songs from the Internet and communicated on-line with the other – professional, to say the least - singers.
The special day came finally when Alexandra arrived to the beautiful Hilton Budapest Hotel from Hajdúszoboszló. After a quick sightseeing at the Buda Castle she could finally meet the singers to practice a little together before the big performance. There was not much time for that but Alexandra fared well.
In the crowded ballroom 300 people were waiting for the surprise.
The evening started with a few short speaches then Zoran Stevanovity and his band sung a few songs. After the mini-concert, Zorán invited Alexandra on the stage to sing with them. Their vocal sounded fantastic while singing Zorán's hit "Mi kéne még". The crowd was clapping and cheering… Then Alexandra performed another song alone.
/ 6


Later in the evening she could sing another duet with Kata Csondor and the Soul Family. People really loved her performances.
This was a most touching wish fulfilment for everyone present, as our supporters could see the moment of a "Magic lamp" wish coming true.
Alexandra could not stay to the end of the charity event as she had a medical test scheduled for next morning at the Bókai street pediatic clinic.
We hope that this night gives her strength to recover fully as soon as possible.
We would like to thank the 300 guest who were with us on our fundraising event which took part at the Hilton Budapest Hotel. With the guest's support we could fulfill Alexandra's dream and next year we shall fulfil many other children's wish.
We would like to thank Zorán and his musician friends, Csondor Kata and the Soul Family and of course the Hilton Budapest Hotel for helping us to grant Alexandra's special wish.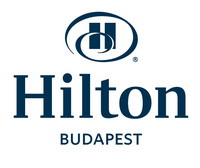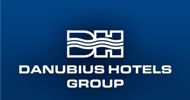 Márta Felkai and Éva Patzauer
wish-coordinators
Budapest, november 27, 2017
Archive
2023
2022
2021
2020
2019
2018
2017
2016
2015
2014
2013
2012
2011
2010
2009
2008
2007
2006
Archive
2023
2022
2021
2020
2019
2018
2017
2016
2015
2014
2013
2012
2011
2010
2009
2008
2007
2006