2022-03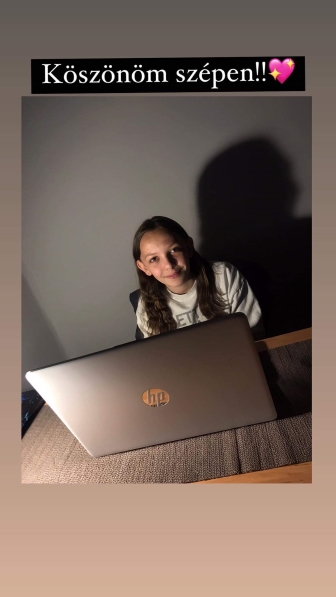 Sandra's old desire was a white laptop on which she could primarily develop her drawing talent and, of course, play, learn and chat with girlfriends.
On a sunny morning, her dream came true. As she picked up the white laptop's package, Sandra's face blushed, her beautiful big eyes filled with tears of joy. She couldn't believe that the Magic Lamp had presented her with the laptop.
Dear Sandra! We wish you joy in using your gift, and always stay as kind and smiling as you are now!
Thank you for the support of Henkel Magyarország Kft. , With their help, we could fulfill Szandra's wish!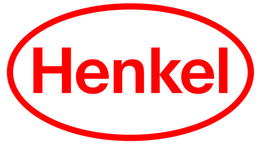 Tatárné Csonka Zsuzsanna
Wish coordinator
Miskolc, March 23, 2022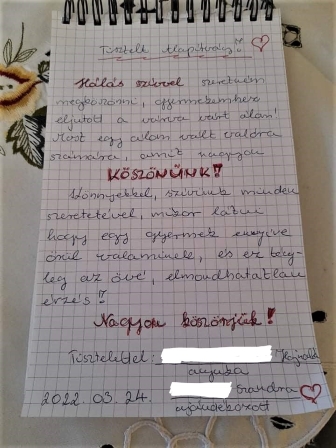 Archive
2023
2022
2021
2020
2019
2018
2017
2016
2015
2014
2013
2012
2011
2010
2009
2008
2007
2006
Archive
2023
2022
2021
2020
2019
2018
2017
2016
2015
2014
2013
2012
2011
2010
2009
2008
2007
2006