2015-05
The trip in their words: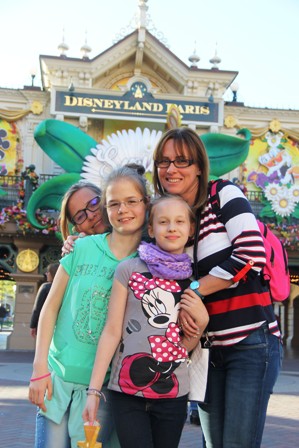 "Babett is 11 and Vivien is 14 years old. Their greatest dream was visit Disneyland…
Babett, the youngest member of our small team was the most fearless. There was not one rollercoaster which she did not tried. Vivien went with her at the beginning but after a short while she gave it up. They discovered almost everything in Disneyland that they wanted to see and try. The deepest impact on them was made by the fireworks on the second day at 22 o 'clock. It was amazing even for me…
The very tired and happy kids took part in a Seine cruising in Paris on the third day. They could admire the sights of Paris from the top of the Eiffel-Tower too.
On the way home the kids fall asleep on the plane and from their smiles we could only suspect what they were dreaming about…
Dear Magic Lamp! Thank you for the wonderful days and the fantastic experience!!
Feszt Timea"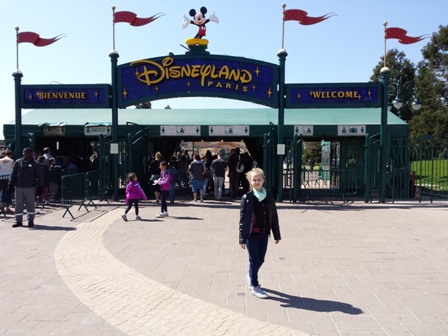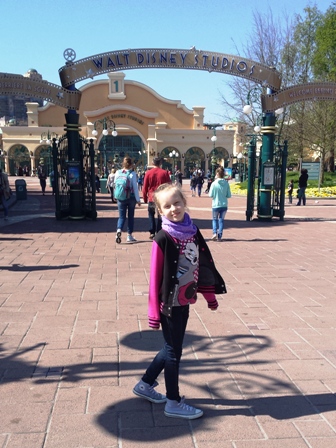 Babett "before the gates"
"I can hardly find words to describe our fantastic and unforgettable days and experiences in Disneyland and in Paris.
We spent the first afternoon in Éva's company in Disneyland. She was very kind, attentive. She suggested us what to try out, what to do, where to go and what to buy. She always asked Babett what she wanted to see, to try out. We finished our common program with a healthy dinner in a friendly restaurant.
We spent the following day with Timi, Vivi and Joe. Timi is very cheerful enthusiastic. She laughed on everything. This stuck on the kids, too. Babett was very brave. She rode on the most terrible rollercoasters. She did it not alone, as Joe always helped her and went with her.
We met the other small team in Paris on the third day. This day was also full of surprises. We enjoyed a cruise on the Seine. We admired the beautiful city, its buildings, bridges, parks...also from the top of the Eiffel-Tower. It was great. We will never forget the sights of Paris.
Thank you dear Magic Lamp for this experience. Many thank in Babett's name for the huge work of the organization to fulfill the wishes of our kids. I am sure the team of the Magic Lamp worked hard and did their best in order to organise an excellent stay in Disneyland and in Paris.
If somebody asks Babett : " What was Paris look like?" She always answers with a wide smile: " Great, fantastic" And she starts to tell...
Thank you again for the beautiful days in "Fairyland"
I wish you further persistence and a lot of supporters!
Julcsi"

We would like to thank in the name of Babett and Vivien the support of Disneyland Paris and Földgázszállító Zrt. that helped us to grant the wishes of these lovely girls.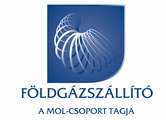 Éva Batári
wish-coordinator
Paris, April 22-24, 2015
Archive
2023
2022
2021
2020
2019
2018
2017
2016
2015
2014
2013
2012
2011
2010
2009
2008
2007
2006
Archive
2023
2022
2021
2020
2019
2018
2017
2016
2015
2014
2013
2012
2011
2010
2009
2008
2007
2006