2009-11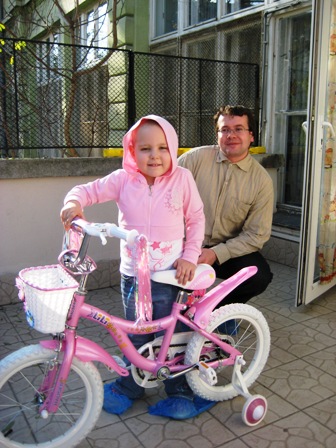 The four-year old Mirjam's wish was a bicycle which was founded by Karoly Horvath.
The beautifully decorated bicycle, together with the helmet with matching colors, was handed over by the supporter and his wife on 24th November at the Tuzolto street Hospital.

Mirjam and her mother were over the moon and were very much touched by the gift. Mr. and Mrs. Horvath were waiting for Miriam in front of the bookshelf full of story books when they heard a loud 'oh wow' exclamation with full of surprise.

Mirjam was astonished but one could tell that she had already been expecting such a moment. With her mum's help Mirjam soon eased up so not much later she was happily riding the bike in the terrace. Perhaps her parents would not have even thought that their wish would come true in such short time thanks to the Horvaths.

Mirjam had a really good day today because she received so many small presents for her pretty drawings. We have heard that she was only willing to participate in that daily program by sitting on her bike.

Due to Mirjam's sudden ill-being the face-to-face meeting had to be postponed but a week later she felt much better.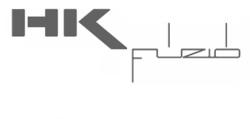 Ildikó Tomaj
Wish Coordinator
Ősi, 24.11.2009.
Archive
2023
2022
2021
2020
2019
2018
2017
2016
2015
2014
2013
2012
2011
2010
2009
2008
2007
2006
Archive
2023
2022
2021
2020
2019
2018
2017
2016
2015
2014
2013
2012
2011
2010
2009
2008
2007
2006