2016-06
Zita's thoughts about the fulfilment of her wish:

My wish was to visit Düsseldorf in Germany and to take part in the Japan Day. There were several reasons why I wished so. I am interested in the Japanese culture and art and I am also attracted by Germany. Thus, two of our dreams came true at the same time.
My adventure was begun with an early morning flight on Friday. After a quick breakfast at the airport, our plane took off. I was on the board with my brother and Ms. Éva Batári from the Magic Lamp Foundation. During the flight I took several photos of the beautiful clouds. In Düsseldorf we were accommodated at the Hilton Dusseldorf. The hotel was very nice and the room was really convenient. First we had a sightseeing tour. We had a delicious lunch in the Japanese quarter, then we went to a Japanese department store to buy some snacks, mostly candy, of course. The "Japan Day" was held next day. Lots of people attended, and many of them wore Japanese cartoon character's cosplays. I also had a cosplay, I was an earl. But before I became an earl, we visited a car exhibition nearby. I really enjoyed walking in the town in cosplay. The atmosphere was very cozy and I also met celebrities which was an unexpected surprise. Fantastic fireworks were the perfect way to end the magical day.

Last day we visited the Benrath Castle where we took part in a tour called "Secret Routes". It was worth seeing! I had never seen a castle, with so many hidden paths and rooms. Interior and the furniture were wonderful. I am afraid this would be my favourite castle.
Thank you very much for this fantastic opportunity and experience."
***** Zita Brigitta

/ 6


Many thanks for the contribution of the Hilton Budapest's staff for arranging the accommodation at the Hotel Hilton Dusseldorf. We are grateful for the support of Morgan Stanley Foundation and the many private "1%" donors who also helped us to make Zita's wish come true!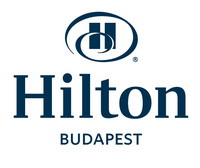 Éva Batári
Wish-Coordinator
20 May 2016
Archive
2023
2022
2021
2020
2019
2018
2017
2016
2015
2014
2013
2012
2011
2010
2009
2008
2007
2006
Archive
2023
2022
2021
2020
2019
2018
2017
2016
2015
2014
2013
2012
2011
2010
2009
2008
2007
2006