2018-09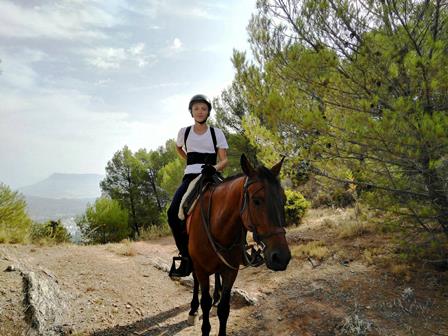 Ádám's favourite free time activity is riding a horse. He learned it years ago. Despite his age, this hobby led him to Bud Spencer és Terence Hill movies especially the parts where they ride their horses but he likes the fighting scenes too.
After thinking it through, he asked the Magic Lamp Foundation to take him to the places where his favourite movie characters rode their beloved horses. He even gave us some hint about the shooting locations. Most of them was taken in South-Spain.
Our dear voluntary and supporter, Mónika lives in Madrid for a while now and she is a tour gide there so the opportunity was given where should we go for help.
We managed to find the right locations near Madrid, there were big mountaines and nice beaches around, everything that Ádám asked for.
His first time riding a horse there was a really big joy for him, they were in the mountaines for hours. Ádám was with a local teacher, who was amazed by the boy's knowledge so he even led him to gallop. The trip began in the morning and they went through amazing landscapes. Ádám was a bit tired when they got back in the afternoon, but the dinner at the Hotel made his mood again.

/ 8


Next day it was time for the beach to try out on horses. Here, Anthony helped him through. This time we wanted to create the perfect movie scene: riding a horse on the beach in sunset. So he only set on a horse in the late afternoon, and they came back at night. Ádám told us, his horse went into the sea and it was a fantastic experience to see the sunset from the water. Of course we packaged his dinner for him because we knew how much he loves the Spanish food.
At the end of our journey I asked him, what was his favourite part. He gave me two quick answers: Riding a horse in the mountains and the Hotel. He said he has never eaten this much. We laughed together and I didn't even know who enjoyed this trip more. It was fantastic to see him this happy and he was like a different person. We hope this trip will help him to recoverand be stronger.

Ádám wrote us a really nice letter to thank us:
| | |
| --- | --- |
| | From: Ádám B***** mailto : b.....@gmail.com |
| | Sent: Saturday, September 8, 2018 11:40 PM |
| | To: csodalampa@t-online.hu |
| | Subject: thank you |
| | |
| --- | --- |
| | Dear Magic Lamp Foundation, |
| | |
| --- | --- |
| | I would like to thank you that you made my dream come true! I really enjoyed it and I will never forget it. |
| | Riding a horse there was amazing, not mentioning the beach. The people there were really funny, I laughed a lot. |
| | The second beach horse riding was amazing too, we will never forget Herkules! |
| | I also really liked our Hotel. It had an amazing view and the food there was delicious. |
| | Thank you all again for this amazing adventure! |
Best wishes, Ádám
We would like to thank in the name of Adam too the support given by the Hungarian National Bank, the E-ON Hungaria Group and our private donors, that made it possible to realise Adam's fantastic dream. We also thank Mónika and Juan for their kind support in Torremolinos.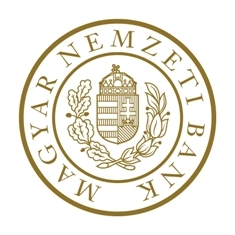 Laura Patzauer
wish-cordinator
Torremolinos, September 4, 2018
Archive
2023
2022
2021
2020
2019
2018
2017
2016
2015
2014
2013
2012
2011
2010
2009
2008
2007
2006
Archive
2023
2022
2021
2020
2019
2018
2017
2016
2015
2014
2013
2012
2011
2010
2009
2008
2007
2006