ANNA (18, MÁLYI)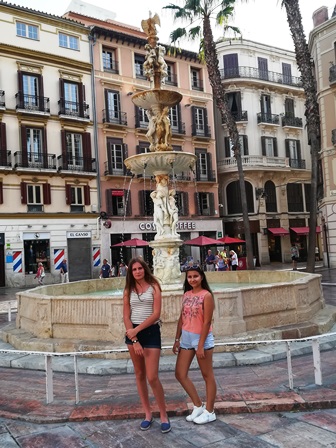 Anna (left) had dreamed to see the sea...
She likes the biology that is why besides the view of the sea she is interested in the seelife too.
When I have called her with the great news that we are planning to travel to South-Spain with other children, especially Alexandra and Adam, her fellow-patients, she said yes immediately to my question whether she could join us.
The children were very excited when we met at the airport, unfortunately our plane had 4 hours delay because of the bad weather.
So we have arrived to the hotel very late night and we had no chance to see the sea. The following morning Anna was very happy when she saw the fantastic blue sea from their balcony. She was all smiles at the breakfast and kept smiling during the whole trip.
As a sea fan, she collected sea shells (starting early morning), swimmed a lot and was delighted to visit the Sealife Aquarium in Torremolinos. Torremolinos is a wonderful small town with long beach where you can walk for hours. In the botanic gardens there are amazing flowers and trees and what is more important for a "future biology teacher", near to this town there is a real crocodile farm.
I have to tell you that we were very happy to see that there are stone railings between the crocos and us, but we were near enough to watch them very accurately. They looked quite unfriendly and we were very surprised to hear from the animal careers that the crocodiles like very much to lie in the sunshine for hours with opened mouth. Maybe it is true but I rather thought that seeing our smiling, pretty and happy small group they were thinking about the dinner...
Anna like Alexandra also was interested in the Spanish culture, so we have visited Ronda, a beautiful medieval city. With our local volunteer we visited the city, the old amphitheatre with a bull sculpture. We were walking a lot in the beautiful gardens. We felt we are lost in the flower sea.
Anna was never tired, she made lot of pictures and went down 300 stairs with me to admire Guadiaro, the river of the ancient city, running in a deep canyon. We could not really imagine how the water bearers were able to go down and up several times a day to bring water to the royal family and to the other citizens.

/ 15


As I could see, Anna has got lot of power from this trip. After our return I called her mom Kati and she told me that this adventure and the experiences reinforced Anna's previous intention to become a biology teacher.
When Anna told to her daddy about this amazing trip she added that now she is preparing very hard for the maturity exams, so she would be able to take her students to this marvelous place.
I believe one cannot deram of a more meaningful "thank you" and I wish you Anna to realise all of your dreams!


Eva Patzauer
wish-coordinator
Torremolinos, September 4, 2018.
... and how she felt about this unic experience? Read it in her words:
Dear Magic Lamp!
| | |
| --- | --- |
| | I would like to thank you for the wonderful present you gave me. All five days of our trip were fantastic, and these exceptional experiences will stay with me all my life. |
| | |
| --- | --- |
| | I had a wonderful time on the beach, and while touring Malaga, to swim in the sea and sunbathing on the sand... I could meet "representatives" of the sealife, a few jelly fish and were able to collect quite a lot of sea shells while walking on the seaside. It was great that I could visit the nearby old city of Ronda, the most beautiful place I have ever seen. |
| | |
| --- | --- |
| | I would like to thank you once again for this unic experience and I wish you could give such a joy to many other ill children, like me. |
Anna
A heartfelt thank you goes to our supporters, the Prime Rate Ltd. and the leadership of Enersys Company,and also to our other private sponsors that allowed us to realise Anna's dream. We also thank Mónika and Juan for their kind support in Torremolinos.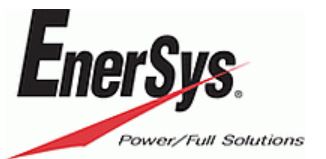 Archive
2019
2018
2017
2016
2015
2014
2013
2012
2011
2010
2009
2008
2007
2006