KRISZTIÁN (12 ÉVES, SZERENCS)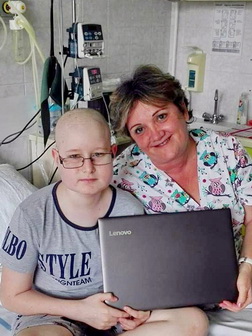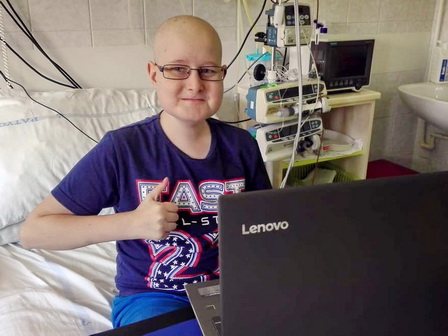 Krisztian has been a patient of the children's hospital in Miskolc for month, stucked between four walls.
No wonder his hobby is playing video games on the internet. He wanted to play with his
friends and that is how he came to the idea, that he would like to receive a laptop from the Magic
Lamp foundation.
The day his present arrived he was not feeling very well. But as soon I stepped into Krisztian's room his face lit up without even knowing what a special day it was going to be. He was very excited and when finally he unwrapped the gift everyone could see how happy he was.
At first he said how gorgeous the laptop looked and then he switched it on, checked what kind of operation system it had and as he found it adequate for his needs he started playing with his favourite game. As the minutes went by his smile became wider and wider and it was obvious that he is going to remember this day for the rest of his life.His bad mood from half an hour before has disappeared entirely.
We have seen again that the joy caused by a fulfilled wish helps so much the kids, parents and medical teams to cope with these sever illnesses.
We hope that Krisztian gets well soon and will be able to use his laptop for many years from now.
We would like to thank Firstmed-FMC Kft. for the support and their representative Málnási Kinga for her personal attendance.

Tatárné Csonka Zsuzsanna
wish-coordinator
Miskolc, July 17, 2018
Archive
2019
2018
2017
2016
2015
2014
2013
2012
2011
2010
2009
2008
2007
2006