EVELIN (14, ÚJHARTYÁN)
Evelin's dream was to swim with dolphins. Please read her own words about her unic experience: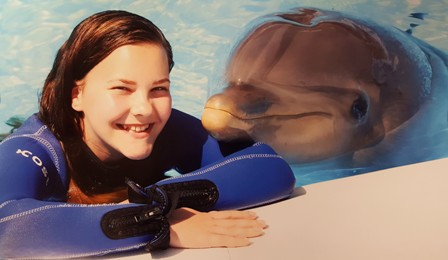 I spent the most amazing four days of my life on the beautiful island of Malta between the 26th and 29th of May 2018, with a group.
The excitement began on the first day because I flew on an airplane for first time in my life. I had been looking forward to it very much but had been a little bit afraid, too. The flight was 2 hours long. Two Hungarian families were waiting for us when we arrived.


While they were preparing lunch for us, we had an opportunity to take a dip in the sea. It was wonderful. After lunch, we checked in into our hotel. We settled in and went into town where we had lunch in a Turkish restaurant. Everybody like the food a lot.
Next day was the day I had been waiting for so eagerly. After breakfast, a small bus picked us up and took us to the Malta Marine Park.
First Hédi, Kinga, Peter, and I swam with the dolphins. I cannot even describe how amazing it was since I had been dreaming about it for so long. Afterward, we watched a seal show, which was also great.
After the dolphin show, Nandi had an opportunity to pet the dolphins since he did not swim with them.
On the way out we stopped in the souvenir shop where we all got some toys and pictures about our dolphin adventure.
After we got back to the hotel we splashed around in the pool. We had dinner in the city again, but this time directly on the seaside, which was beautiful. We managed to find some ice cream that even I was able to eat.
Next day we went on a boat trip. The boat stopped at two places where we could swim. I enjoying swimming in the open sea very much. We got back early evening. We had dinner in the city again, this time it was pizza. After dinner, we went into a little shop to buy some typical Maltese sweets for the people back home.
Next morning we quickly rushed down to the sea to say goodbye. After that, we packed our things and headed to the airport. We arrived back to Budapest early afternoon.
We would like to say a very special thank you to Mellow Mood Hotels, Firstmed-FMC Kft. and our private sponsors especially to Veronica, Andrew and their friends for making this wonderful experience possible. We would also thank the Hungarian colony on Malta for their amazing hospitality.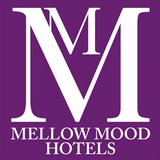 Peter Ungár amd Kinga Málnási
wish-coordinators
Málta, May 26, 2018
Archive
2019
2018
2017
2016
2015
2014
2013
2012
2011
2010
2009
2008
2007
2006