2014-11
Dóri and Bence were thinking about the same thing when they expressed their wishes. Or rather did they have the same person in their minds?
They wanted to see a live Real Madrid match and their favourite football player, C. Ronaldo. None of them had ever been abroad, and none of them had ever travelled by airplane.
I combined the "experiences" together so that they should tell about the journey with their own words. Please do not be surprised if the word "amazing" turns up many times...


B: I have played fotoball since I was a little boy, and I love football. My favourite team is Real Madrid. I had a dream: I wanted to see a live match of my favourite team at the Santiago Bernabeu Stadium. I had never thought that my dream would ever come true, but when the volunteers of the Magic Lamp contacted my mother, I began to trust in it.
D: I expected this trip as a child is looking forward to Christmas. When I was sitting on the plane, I realized that this all is happening to me! I specially enjoyed take-off and landing: it was like a roller coaster in an amusement park. As it was the first time that I had gone by air, everything was so new and strange to me.
B: We were laughing a lot together. First evening we saw a flamenco show. Next day we visited the Spanish Royal Palace.
D: Everything was so beautiful there: fancy and exaggerated, but still beautiful. The walls and the carved furniture were amazing. But the strangest thing was that the royal couple still lives in it.
B: Then came the highlight of the whole Madrid tour: the match that started at 20 o'clock, but we were already there before 18.00. The big crowd was amazing. Mounted policemen were waiting for the Real team that arrived by their beautiful bus before 19.00. The fans madly ran after the bus. It was wonderful and not to mention the Santiago Bernabeu Stadium. It was an indescribable feeling when we got in the huge stadium, but it was nothing compared to the feeling when the players came out. It was just amazing to see these super players live, not to say the great location. The feeling, when 50 thousands of fans cheered for the team at the same time can't be described by words.
In addition, we could see a lot of goals as Real Madrid won 5:1 against Rayo Vallecano.
D: Unfortunately I could not meet personally my favourite player, Cristiano Ronaldo. But to be present at such a match gave me a lifelong adventure. The atmosphere of the match can not be compared to any concert, or any major event. When a goal was shot, everyone stood up and they were whistling and shouting at the same time. "Hala Madrid" was said. The shooter's name was always called out. Fortunately, I could see Ronaldo among the shooters.
All goals were shot by different players, but the last one was my favourite!

/ 5


B: Sunday morning we went to a stadium tour. It was incredible to see the lots of trophies, the photo of Puskás öcsi, and the players' dressing room. We could go to the edge of the track, I could sit on the bench, and a photo was taken of me with the image of my favourite player (of course created with photoshop).
D: It was a very big stadium, it took half a day to visit it. I really liked the tour. It was interesting to see the place where the players play football, their dressing room and the trophies they won. We could have a look "behind the scenes". The whole stadium was amazing.
B: Then we went to a wax museum, where wax figures of famous people could be seen. On Monday, we could spend an unforgettable day at the amusement park. It was amazing, I enjoyed it very much.
D: It was my best vacation thanks to the Magic Lamp Foundation and to the sponsors. Thanks to Tamás Kardos, who accompanied us on this trip. I would like to thank everybody for making my wish come true.
It was the happiest three days of my life because I got more than I dreamed of. Thank you very much!

B: Thank you very much to the Magic Lamp Foundation, to dr. Enikő Noémi Felszeghy and to Tamás, who accompanied us and who was very kind, helpful, and patient. I have never thought that there are still so kind-hearted and devoted people like he.
It was an unforgettable experience! Thank you very much!
Many thanks to the management and colleagues of the HollisWealth company from Canada,
to dr. Adrienn Nagy and the Jet Travel for their support that made Dorottya's dream come true.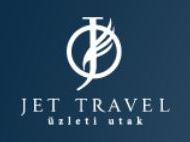 Tamás Kardos
wish-coordinator
Budapest, November 10, 2014
Archive
2023
2022
2021
2020
2019
2018
2017
2016
2015
2014
2013
2012
2011
2010
2009
2008
2007
2006
Archive
2023
2022
2021
2020
2019
2018
2017
2016
2015
2014
2013
2012
2011
2010
2009
2008
2007
2006