2012-03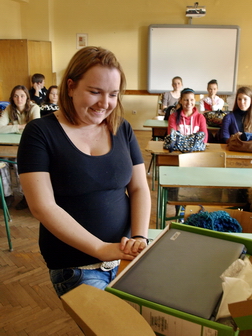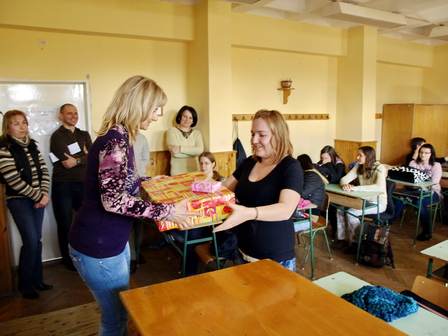 With Csodalámpa at headmaster's class!
Another desire undertaken by Csodalámpa, just as usual, has been fulfilled at Kinga's class at school.
The girl after a severe disease and post-treatment would like to become a healthcare professional herself so this way she has not only experienced the disease but has also learned about it. How different is it to learn about a disease and then experience it?!
We arrived as a surprise at the headmaster's class with the school leadership. The headmaster talked about the existence of miracles and then we described the activities Csodalámpa team does. Later on we handed over the laptop and the one-year's mobile internet subscription to Kinga, both provided by Ericson. She took over the presents with adolescent confusion and unpacked the laptop with beating heart. She happily showed the machine to the camera.
After we have left we got to know from the headmaster that they kept talking about volunteering and helpfulness during the class.
In the evening I called Kinga to ask her if she could manage to start the laptop, although these days it is not such a big deal for young people. Her voice sounded so happy, it felt like she was a whole new person.
Kind of a farewell thing she also had a surprise when she said she would like to join the Csodalámpa team to help others. I think this is when someone really knows and understands the value of our activity. I know it is a cliché but it goes well here because it is true that "it is not only good to receive but to give".
Thank you for the laptop and for the support of Ericsson Magyarország Ltd. CENTER that helped us to make more children's dreams to come true!!!

/ 2


Andrea Varga and Ágota Veres
Wish-Coordinators
Zalaegerszeg, 2012.02.22.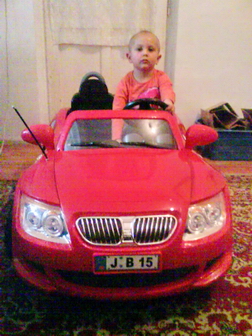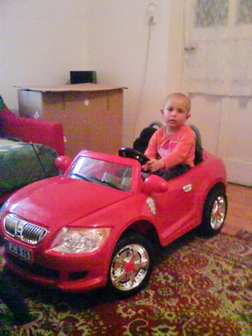 Norbi was approaching the end of treatment when he had the wish for an electric car with built-in radio.
He chose a two-seater convertible and could hardly wait for the wish to come true – he expected it from the angels but we told him this wish will be fulfilled by a djinn.
He was a tad disappointed, however the surprise was only bigger when the fantastic car arrived when he expected it the least.
He drove the gift happy and proud.
Thanks for the gift to the Foundation for Videoton Employees and to Videoton!

Andrea Lengyel
Wish-Coordinator
2012.01.21.
Archive
2023
2022
2021
2020
2019
2018
2017
2016
2015
2014
2013
2012
2011
2010
2009
2008
2007
2006
Archive
2023
2022
2021
2020
2019
2018
2017
2016
2015
2014
2013
2012
2011
2010
2009
2008
2007
2006