2019-04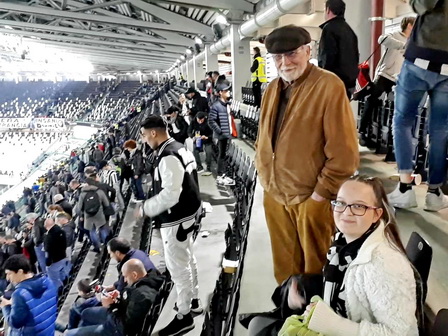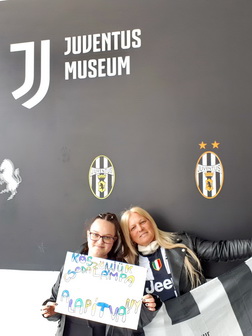 Alexandra has watched the Italian championship on TV together with his father since she was a little child. She is an enthusiastic Juventus fan, she has got a collection of jerseys, hats, flags, mugs… but her real desire was more than that.
Alexandra's dream was to cheer for her favourite team in the stadium of Juventus...
So, we began to organize it, but we wouldn't have thought what a hard work it would be. It is very complicated to get a ticket for the Italian championship and it is almost impossible if it is a Juventus-Milan match.
We almost gave it up, when one of our Italian supporters could help us to buy 3 tickets. We got the good news shortly after Alexandra's 13th birthday, and certainly she was very happy.

We started to organize the trip, and finally our small team boarded a plane to Milan on 5th April.

After a short sightseeing tour in Milan on Friday, we left for Torino on Saturday. There we occupied our accommodation, then we went to the evening match. The whole city was raving about the football match.
Alexandra remembers the great experience of her life as follows:
"My great dream came true. My wish was to watch live a Juventus match, and it was fulfilled by the Magic Lamp Foundation.
On April 6, 2019, I had an opportunity to see a JUVENTUS-MILAN match in Torino. My favourite team won 2-1, and I saw live Paulo Dybala, my favourite player to shoot a goal!
Thank you very much once again for the unforgettable experience."

The match was incredible , but visiting the football museum on Sunday was also a memorable program for Alexandra.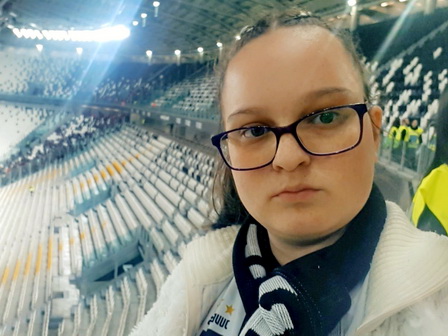 Many thanks to Mr Luca Formigli for his exceptional help that made the girl's dream come true.
Thanks for the support of the National Bank of Hungary, Mellow Mood Hotels and Fércművek and our other private sponsors.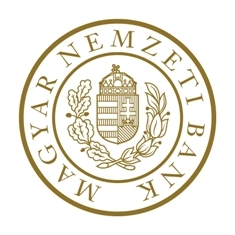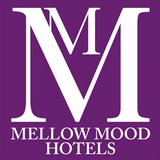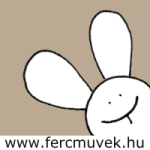 MD. Péter Sallay
wish-coordinator
April 9, 2019
Archive
2023
2022
2021
2020
2019
2018
2017
2016
2015
2014
2013
2012
2011
2010
2009
2008
2007
2006
Archive
2023
2022
2021
2020
2019
2018
2017
2016
2015
2014
2013
2012
2011
2010
2009
2008
2007
2006