2017-07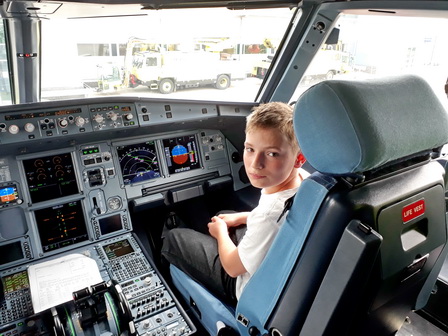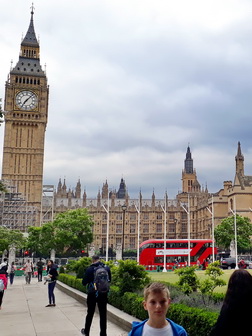 This is how little Laci remembers the few days he spent in London:
"I had been looking forward to my trip to London so much. The city is full of exciting experiences. We saw numerous sights. The Tower Bridge is beautiful not only from the outside but the inside exhibition is very interesting. The glass floor and the mirror above it multiply our reflections in a strange way. From the top of the bridge we watched the people, cars, and boats moving by underneath our feet.
We observed the opening of the Tower Bridge and the huge ship passing under it from the 72th floor of the Shard. The view was magnificent from the top of London's tallest building. We saw the city in different seasons and in full night illumination through a special telescope.
During our sightseeing walks our hosts told us all about the famous sights, local customs, and special courtyards. The change of guards, the toy store, the walks through the beautiful parks, riding on the double- decker, Madame Tussauds, and of course the British Museum will all remain unforgettable experiences.
I learnt a lot from my visits to the Greenwich observatory and to the famous tea clipper.
My time in London has enriched me with amazing experiences that will last for a lifetime. I had a chance to also gain insight into the everyday life of the Londoners."
These few days were a great experience for our volunteers as well. This is how they remember :
"We would like to say a thank you for this great weekend that we spent together in London. We had a
fantastic time and we were happy to show Lackó and his mother around in the city we have chosen for our
new home.
We have to say that Lackó is a fantastic boy. He behaved exceptionally well, he was very kind and dutiful,
and showed great interest in everything. Marika and László, you can be proud of your son.
Lackó, we hope that you'll always stay this open minded and nice! We wish you a great summer holiday, full
of adventures. We hope that when you go back to school in September you'll remember the British
Museum and the Royal Observatory, and the knowledge and the experience you've gained during your stay
will help you with your studies of history and natural sciences.
Laura and Péter"
We would like to say a heartfelt thank you to the Hungarian National Bank, to the EON Zrt,
to Ms. Ágnes Simon, and our private donors for making Lackó's wish come true!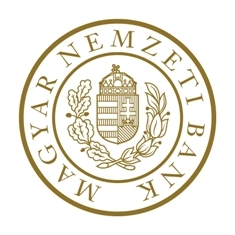 Laura Kékuti, Györgyi Beregi, Péter Takács
wish-coordinators
London, July 2, 2017
Gergő's wish was a "serious" laptop because, firstly he wants to be an IT consultant, and secondly, the old one that he had received as a prize for winning the national mathematics contest 6 years ago, unfortunately broke down.
Thanks to our generous supporters his wish was granted in the fabulous Budapest Marriott Hotel.
Mr. Rick Engers (Budapest Marriott Hotel), Mr. Nicolas Kipper (Ritz-Carlton Budapest), and Mr. Hendrik Beye (Courtyard by Marriott Budapest City Center), the CEOs of three hotels of the Marriott hotel chain in Hungary, on behalf of the employees of the company, presented Gergő with the laptop.
/ 5


The teenager opened the box with sparkling eyes and an elegant white laptop emerged. Who would not be happy to receive a laptop like that?
When Mr. Engers found out that Gergő wanted to study IT management, he invited him into the IT department of the hotel for a few-day-long field trip. This extra gift made Gergő very very happy, he could hardly believe his luck...
The event was crowned with a sumptuous lunch, full of delicacies, in the hotel's Peppers Mediterranean Grill restaurant.
During lunch we found out that Gergő had completed his treatments, and he actively plays kayak-polo, which is basically like water polo, only it is played sitting in a kayak.
We wish Gergő good health, lots of joy, happiness, and success!
We would like to say a big thank you to the CEOs and employees of Marriotts and Ritz-Carlton and to our private supporters who raised money by participating in the K&H charity run in June as Magic Bugs.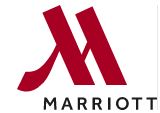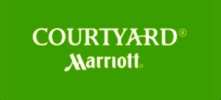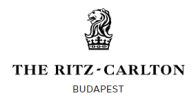 Éva and Gabor Patzauer
wish-coordinators
Budapest, July 24, 2017
18-year-old Józsi's wish was to travel to Loch Ness to see the famous lake. Because of his illness he had to wait for rather a long time, but eventually his wish was also granted. He speaks fluent English as he wants to became an English teacher.
This is how he remembers his wish-trip to Scotland:

First, I would like to thank Magic Lamp for the amazing opportunity, to be able to go to such a wonderful place in Scotland.
It was already evening when we arrived to our accommodation in Edinburgh, where we did a little sightseeing the next day. The public transport system of the capital city was easy to get used to, and we discovered the whole city without any difficulties. On July 15th the tour bus picked us up to take us to a tour around Loch Ness, which was a mind-blowing experience.
We saw beautiful sceneries during our bus drive, huge mountains scraping the bottom of the clouds. We saw many gorgeous lakes as well. It was amazing!
On our last day we marveled at the Edinburgh castle, where the view was unparalleled. After we visited the five storey ship Britannica, which used to belong to the Royal Family. It was an unsurpassable experience to walk around on the deck of the ship where many celebrities and members of the Royal Family had set foot before.
I would like to thank all the sponsors who made our trip possible.
*** József
Orosháza, 17th July 2017
/ 7


We would like to thank the help of the Hungarian National Bank, the Budapest Stock Exchange and our private supporters for supporting Józsi's special wish!
We would like also to thank his Excellency Iain Lindsay and his wife to have presented József with a beautiful book about Scotland a few days before his flight.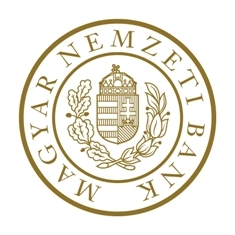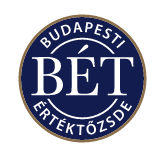 Archive
2023
2022
2021
2020
2019
2018
2017
2016
2015
2014
2013
2012
2011
2010
2009
2008
2007
2006
Archive
2023
2022
2021
2020
2019
2018
2017
2016
2015
2014
2013
2012
2011
2010
2009
2008
2007
2006