2009-07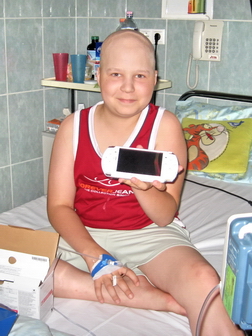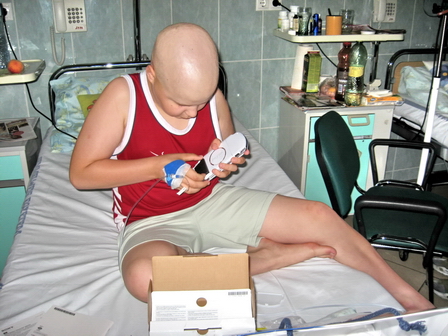 I was in hurry to the clinic in Tűzoltó Street to meet Balázs. I knew he is finishing the infusion and can go home afterwards for a short time. I entered the room and he did not expect to have a surprise.
We were talking and I asked if he remembers his dream he told and explained me on the internet recently.
- Of course I remember I would like to receive a PSP! – He answered immediately with an adolescent smile and starring eyes.
- Something like this? - I asked and showed him the package. He was very much surprised:
- Hum, I wanted something exactly like this!
Installation happened very quickly and the world was forgotten since that time. Like 2 good friends only he and his present existed, like unseparatable partners in the forthcoming hard times.
We wish you Balázs to have lots of fun with this present. We wish this PSP creates you enjoyable hours.
Zsuzsanna Sipos
Wish coordinator
2nd of July 2009.
Archive
2023
2022
2021
2020
2019
2018
2017
2016
2015
2014
2013
2012
2011
2010
2009
2008
2007
2006
Archive
2023
2022
2021
2020
2019
2018
2017
2016
2015
2014
2013
2012
2011
2010
2009
2008
2007
2006