2013-12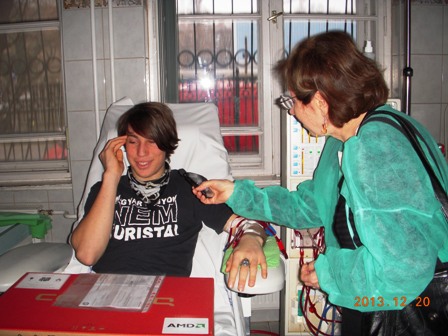 Bence wished to get a laptop, and thanks to the help of our supporters his wish could be fulfilled just before Christmas.
Bence has a dialysis treatment twice a week at the SE 1. Pediatric Clinic in Bókay Street. We love surprises… so we thought that during the few hours long treatment Bence's joy would be even greater.
Bence was very happy when he saw the laptop. He didn't expect to get such a large screen and in all respect a gorgeous model.
Earlier Bence and we were talking a lot about his wish. First he wanted a drum kit but later on he thought that a laptop would be more useful because of his illness.
Warm wishes for a speedy recovery and we hope that the brand new laptop will bring you lots of joy and happiness.

Zsófia Lángh
wish-coordinator
Budapest, December 20, 2013
Thanks to the members and leaders of XpatLoop, the leading expat media in Hungary for fulfilling Bence's wish with funds raised at the Budapest Bonfire Night Party for Charity.

Abris heard from his treating doctor about a magic lamp that exists not only in fairy tales: if he really wished something, it could became real without even rubbing the lamp.
Just a few days before Christmas, the old tale became reality for Ábris...
The pictures tell more than any word could about that happy evening.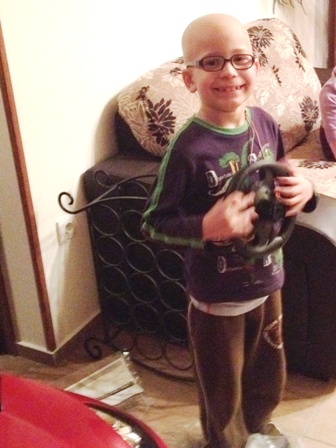 Many thanks to those kind people, who made it possible for Ábris to live a real miracle.
And thanks to Magic Lamp, that I could be there and see Ábris' smile.
Gábor Dobó
wish-coordinator
Dunakeszi, December 18, 2013
We would like to thank also in the name of Ábris the managements of HVG-ORAC Publications Ltd. and Marriott Hotel Budapest for their support.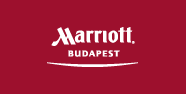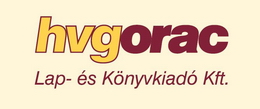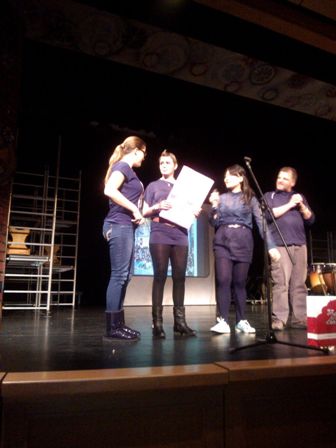 Zsófi travelled all the way from Kalocsa to Nagykovácsi so that the students of the American International School of Budapest could grant her wish that she had asked Csodalámpa Alapítvány for.
On the stage stood a friendly young lady (Zsófi) who had asked for a laptop as she was in a special IT class and could perform the tasks better on a laptop. Furthermore, keeping in touch with her friens and having fun is much more simple with it.
The students greeted her warmly in the cafeteria and guided her round the school. They showed her the theater hall last, where they presented her with her gift as part of a short show.
Zsófi and her dad very much liked the school and were really satisfied with the organisation of the event. They would like to thank all students, teachers and our staff for granting her wish this way.
Many thanks goes to the students, their parents and teachers of the American International School of Budapest in the name of Zsófi too.
Andrea Lengyel, Éva Patzauer and Andrea Mocsonoky
wish-coordinators
Nagykovácsi 2013. november 20.

The biggest dream of the 14 years old soma was a real, ACER Aspire laptop. Soma had been wantig this machine for quiet a long tome, since it would ease his studies and would also help him to keep in touch with his friends and school.
When he got an invitation from the students of the American International School of Budapest to their meeting on the 20th of November 2013., he didn`t suspect what was the real reason of the invitation.
He tought that the students only wanted to meet him to get to know him, and to find out why he`d wished for a laptop.
Soma is a very nice, interested and open-minded guy. His self-consciousness at the begining was soon gone, when he saw the tons of smiling faces. Mr. Marc Lavoie and the representatives of the students council warmly welcomed him, and he watched the entire ceremony from the stage.
/ 3


The highlight of the get-together was the couple of minutes, when in the name of older students three of them handed over the magnificent laptop, and as the students watched Soma`s joyful smile, they all stood up whit their hands forming a heart, as an expression of their love. After the ceremony we were given delicious meal and pastries, and then Soma immediately started to operate the machine. He could hardly be seperated from it.
We hope that the laptop will provide you many joyful hours!
Many thanks go to the students, teachers and parents of the American International School of Budapest for their support in granting Soma's wish.
Patzauer Éva
wish-coordinator
Nagykovácsi, 2013/11/20

Benjamin's wish was an X-box, which was given by the students of the American International School of Budapest. It could be realized by the annual Wish the Walk event. Three students of the school had the privilage to meet Benjamin.
He was surprised but very glad to see that so many people came. During the conversation, children put the X-Box together and they also configured it, so Benjamin could test it in the evening. A short documentary film about the handover was shot by the kids.
We hope that this meeting will remain an everlasting experience for Benjamin as well as for the students.
We wish Benjamin good health and happiness.
Beorgina Beregi
wish-coordinator
Budapest, Nov. 19, 2013
Many thanks goes to the students, their parents and teachers of American International School of Budapest for their support in the name of Benjamin too.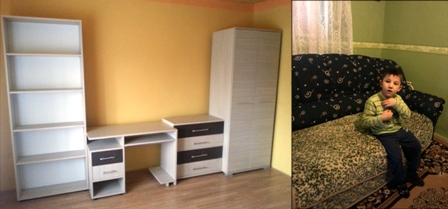 Our meeting with the 7-year old Sanyika wasn't so easy at the beginning. He was too excited to attend to us. The reason of it could be our unexpected visit. Suddenly many people bustled around him so his peaceful world was disturbed. His mother helped us to choose the gift as she exactly knew that her only child would need the right furniture matching his age. The new cupboard will make studying as well as playing much easier.
We were sorry that due to Sanyika's shyness we couldn't see the happy moment when he took possession of the new furniture but we are sure that he needs it very much and we hope that he will find a lot of joy in it.
Many thanks for the support of the American International School of Budapest.
Dr. Judit Magyar and Enikő Alaginé
wish-coordinators
Kállósemjén, Nov. 22, 2013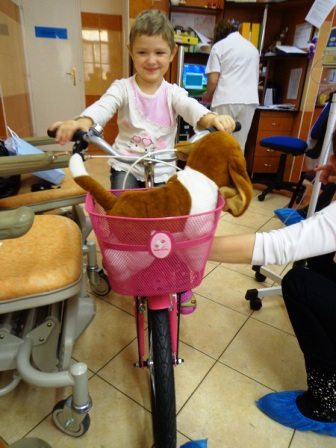 Little Renáta really likes cycling. She told us that she usually makes real tours to her grandmothers, along with her parents and sibling, but she is the only one in the family who rides a tricycle - always somewhere in the middle of the group.
She tought that as a mature kindergartner lady, she could manage to ride with only two wheels, and with that she could pedal faster, she could even reach the "leader" position in the family. Therefore Reni asked for a real girly Hello Kitti bicycle from the djinn - of course fully equipped a bell and a basket.
The Genie found out Reni`s secret dream quite soon, since he knows the ladys very well, and knows where to look for these "aerodynamic" elegant magic bikes... and without let or hindrance, he fastly swerved with it into the hospital of Tűzoltó utca.

By the time we got to the hospital along with our supporter... Zita, the pink miracle was already there, waiting for its owner in all it`s glory in one of the hospital room`s hidden corner. Reni was playing with some important toy when we got there, but when she saw us we knew that she would soon climb into the saddle. When we started to talk about Csodalámpa, and her secret wish from the Genie, she slowly put down the toys, and the sparkling in her big eyes uncovered, that she was suspecting something. We took her little hand and showed her the way to the corner, where Hello Kitty smiled back at her with both of it's wheels, the bell, the basket and in addition with a touring backpack, for snack and everyday treasures.
We only had to mount the pedals; Zita was the one who helped the excited little kid in this. After her dream was standing there in all it's glory, Reni soon hopped on the bike, and tried the bell, to let everyone know that they needed to get out of the fast-moving vehicle's way.
Then Reni suddenly got off the bike, ran to her bed and apologetically hugged her beloved puppy, took her to "Kitty", sat her into the basket, tenderly fondled her, organized her little tail, and simply said: I'm not going anywhere without Füles!
Then she sat back on the bike, straightened up, smiled happily, and in her imagination she was already heading towards her grandma's place, and ringing the bell when she got there, to let her know, that she has arrived - with no other than a cycle and of course her puppy, Füles.
Reni we are wishing You with all our hearts good health and many-many kilometers of cycling with this beautiful pink miracle.
Many thanks to Ms. Zita Válint and dr. Tünde Harron Tünde for their support.
Sipos Zsuzsanna
wish-coordinator
Budapest, 2013. November 29.
Archive
2023
2022
2021
2020
2019
2018
2017
2016
2015
2014
2013
2012
2011
2010
2009
2008
2007
2006
Archive
2023
2022
2021
2020
2019
2018
2017
2016
2015
2014
2013
2012
2011
2010
2009
2008
2007
2006