2007-09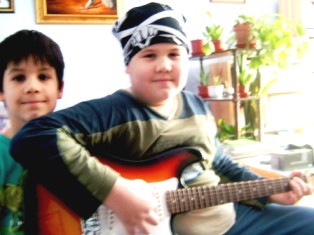 From: ***********@vipmail.hu]
Sent: Monday, April 23, 2007 5:46 PM
To: info@csodalampa.hu
Dear Wonderlamp,
After Bence has received his guitar, he has almost never laid it down. Shortly after due to his treatment he suffered from severe pain, - so we haven't had a chance until now to express our gratefulness to the Foundation. You gave our son so much happiness... he tells you the following:
"If I get well, it will be in a great part due to the Wonderlamp! Bence"
We wish God give you lots of help to your work! Our warm thanks are dwarfed by the smile on Bence's face.
Bence's parents
Archive
2023
2022
2021
2020
2019
2018
2017
2016
2015
2014
2013
2012
2011
2010
2009
2008
2007
2006
Archive
2023
2022
2021
2020
2019
2018
2017
2016
2015
2014
2013
2012
2011
2010
2009
2008
2007
2006