RAMÓNA (9, SZEPETNEK)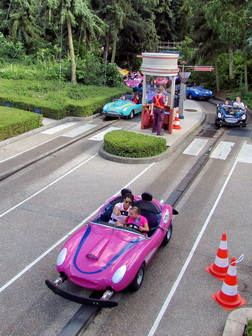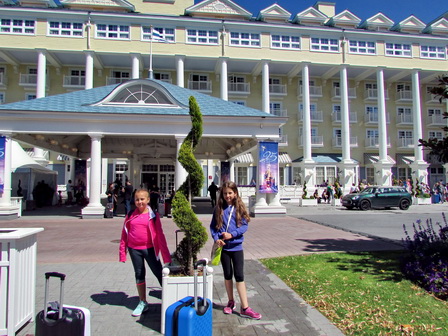 Two ten years old girls' wished from Magic Lamp to visit Disneyland in France.. Their wishes have been fulfilled this year in June.
I met two excited girls at the airport. They have never flown and stayed in a hotel. Nóra and Ramóna have spent three fantastic days in Disneyland.
They enjoyed the flight, the hotel, to swim in the swimmingpool of the hotel, to travel by TGV, to jump with a parachute, to travel by different trains, by switchback railway, by boats, to drive a car, to fly on a rocket, to visit Aladdin's cave and to visit the different souvenir shops. Of course we have seen the fireworks in the park at 11 o'clock in the evening." It was great," said the girls.
They took part in different attractions several times. They enjoyed the Hollywood Studio as well.
They were very happy when some photos were taken with Pluto and Goofy. They often said: "It is fantastic, it is great. Many thanks to Magic Lamp"
The three days were full of adventures The girls enjoyed everything in spite of some "unwanted adventures" like our plane was delayed 35 minutes later in Budapest, then there was a strike of the TGV workers in Paris and our flight home to Budapest was cancelled...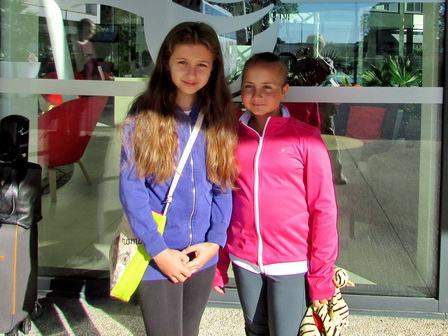 We are very grateful to our supporters, Mr. Dennis A. Diokno, Euro Disney Associes S.C.A., E-ON Földgáz Trade Zrt. and also to our private supporters, who helped to realise the dream of Ramona.


Éva Batári
wish-coordinator
Budapest, June 22, 2018
Archive
2019
2018
2017
2016
2015
2014
2013
2012
2011
2010
2009
2008
2007
2006