MÁTÉ (14, NAGYCSÉCS)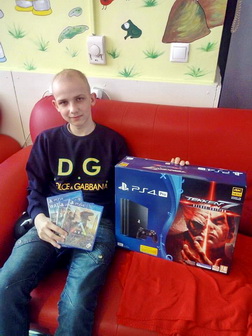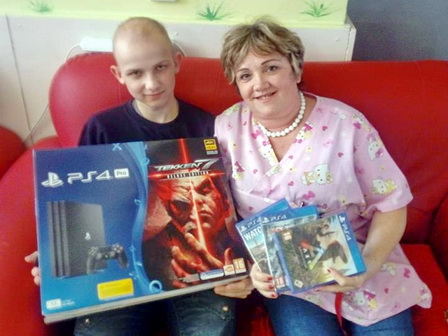 The 15 year old Mate is a quiet, intelligent youngster! He is really attached to his brother. They really miss each other especially when Mate is in hospital for longer periods of time, as he is recovering and healing.
The two brothers really enjoy playing the PlayStation and they of course have their favorite game as well. This is why when I asked what they would like to receive after a brief second of hesitation, he wrote down the name of his favorite game and the exact type of PS he wanted. The gin came to the rescue as his mother couldn't afford this gift for him.
And the gin like before, listened and after a short while delivered the PS4 Pro and the best game to accompany it.
Mate's mother arrived at the hospital for the control testing. They had no idea what surprise Mate was in for. Just as they were heading out of the door I stopped then and said that have something I would like to give Mate.
And there appeared a large box housing his gift inside. The pale boys face turned to red as he blushed with excitement His eyes glittered from passion and pure joy. He tore the box open and when he saw what was inside the lean to my ear and quietly whispered "Thank you"!
Dear Mate!
I wish, that you have a lot of joy in the game and get well as soon as possible.
We would like to thank Mellow Mood Hotels support!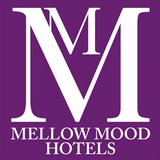 Tatárné Csonka Zsuzsanna
Wish coordinator
Miskolc, April 09, 2018
Archive
2019
2018
2017
2016
2015
2014
2013
2012
2011
2010
2009
2008
2007
2006