NÓRA (3, MÁTRATERENYE)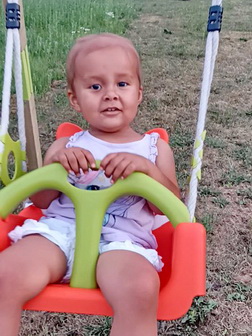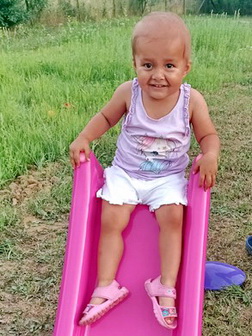 Due to the long treatment in hospital, we could meet Nóri and her family on a late afternoon in August. The parents told us that Nóri had been longing for a playground of her own. Nóri's joy was overwhelming when she finally got it. She was excited to help the parents to put it together. We were told that Nóri is glad to use her own playground every day when she can be at home and not in the hospital.
I was touched by the story of this little girl and her family. I am glad that I could be that volunteer who had the opportunity to meet the family and Nóri, thanks to the sponsor and the foundation.
The family is very grateful for the wish fulfillment because now they can see their little girl to be really happy!


Many thanks for the generous support of Henkel Magyarország Kft.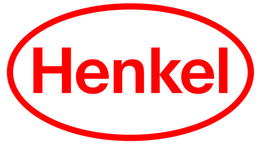 Ferenc Pap
wish-coordinator
Mátraterenye, 05.08.2021.
Archive
2021
2020
2019
2018
2017
2016
2015
2014
2013
2012
2011
2010
2009
2008
2007
2006