LILI (14, SALGÓTARJÁN)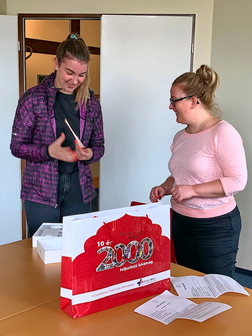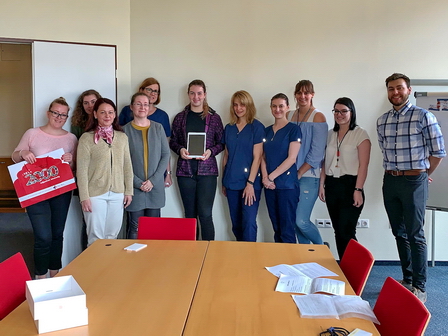 Lili is an open-minded nice girl, who had no idea that her wish would come true today.
Her mother told her they would go to a clinic in Budapest for a bone density test.
Lili beleived so until the very last minute, then it was a big surprise when she entered the room where we (me and my colleagues) greeted her and gave the brand new iPad to her. (With the approval of Lili's mother, I had invited some colleagues from FirstMed to enjoy that lovely moment )

The surprise and her joy were limitless!
We would like to thank the management of Firstmed-FMC Kft. for their support and their representatives for the personal attendance.

Kinga Málnási
wish-coordinator
Budapest, 22.05.2019.
Archive
2020
2019
2018
2017
2016
2015
2014
2013
2012
2011
2010
2009
2008
2007
2006