CSENGE (8, KISTARCSA)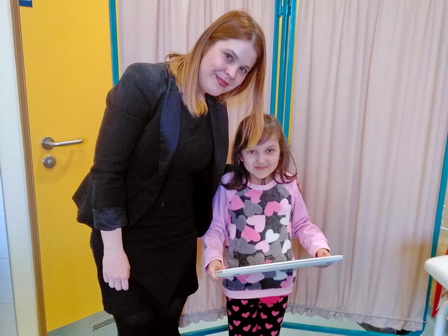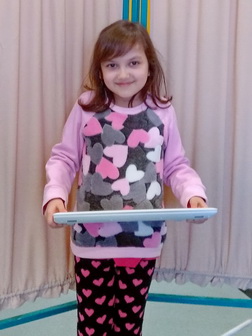 I met Csenge at the hospital and she had no idea that her wish will come true today as her parents only told her that they have to pop in to the clinic for a quick check.
Our supporter,
BlackRock
was represented by Agota Kovacs who remembers the day with the following words:
"Csenge was adorable, it gave her a massive surprise when I explained why I was there. When she opened the laptop her first reaction was that she will show her beautiful white laptop to her friends.
I helped her to switch it on and we did the main settings. Her happiness could not have been more obvious as we 'tried' the laptop a few times while I was with her.
Looking at Csenge's and her parents' joy I am confident, that the laptop is in the best hands."
We would like to thank in the name of Csenge the support given by BlackRock Budapest office!

Gabriella Hargitai
wish-coordinator
Budapest, February 12, 2019
Archive
2019
2018
2017
2016
2015
2014
2013
2012
2011
2010
2009
2008
2007
2006