Patrícia Liliom (6, Kolontár)

Patrícia, as most of her age-group, really likes cartoons.

The hours spent on watching cartoons make her days in the hospital more bearable; therefore, she wished from the Magic Lamp Wish Granting Foundation nothing else than a tablet, capable of watching cartoons.

The delivery of the gift was a little bit delayed, but we hope that this device brought even more joy to Patrícia.

We wish her a lot of joyful moments granted by these cartoons, so she can forget the everyday struggles.



Thank you to UNHCR Global Service Centre for their help.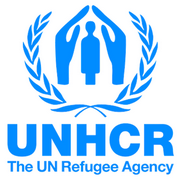 Rita László
Wish-coordinator
21.02.2019, Szombathely
Archive
2019
2018
2017
2016
2015
2014
2013
2012
2011
2010
2009
2008
2007
2006