PATRIK (15, NAGYKANIZSA)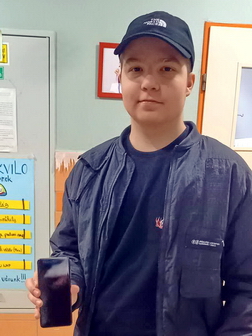 The boy was looking forward to the check-up of today, which was no surprise as he knew that his wish, the mobile phone, had already arrived.
We arranged to meet at the clinic, from where he could go home with a nice new phone after the check-up.
We would like to thank our private sponsors, including the members and leaders of XpatLoop, the most significant Hungarian platform for helping foreigners living in Hungary, that Patrik's wish could be fulfilled.

Ildikó Szabolcsik Russayné
wish-coordinator
Pécs, 1st December, 2022.
Archive
2023
2022
2021
2020
2019
2018
2017
2016
2015
2014
2013
2012
2011
2010
2009
2008
2007
2006