BIANKA (11, NYÍRBÁTOR)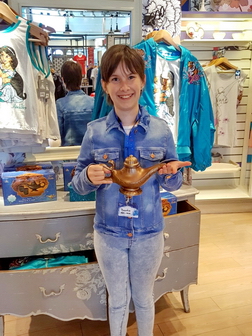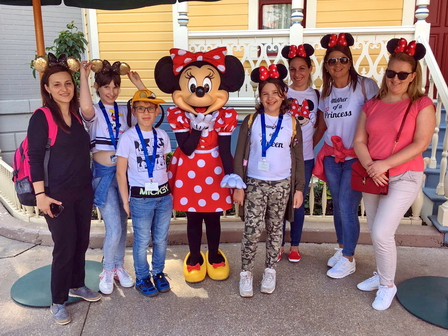 This year wishes of 3 kids were fulfilled at the same time, as all of them wanted to visit Disneyland Paris. It was the first time that Bianka,
Emma
and
Peter
had travelled by plane, so they were quite excited when we met at the airport.
We arrived to the hotel around 3 o'clock in the afternoon and we thought we had entered a live "Disney story book". After occupying the rooms, we went to the park, where we all were impressed and this memorable feeling lasted for days!
We met Mary Poppins, Minnie and Mickey Mouse, and Donald Duck right in the first 30 minutes.
The following two days passed with the same intensity, we used the Star Wars simulator, we rode the roller coaster, watched Pinocchio and Snow White, and we also visited the Ghost's Castle… it's a never-ending list. The kids were doing well. It was good to see how their individuality appeared by the end of the third day.

Just one year ago Bianka was still in a wheelchair, but now she has been walking through Disneyland for 3 days, as if she would have never been sick. Bianka has a very strong personality and her sense of humor is excellent. We were laughing a lot. And she is a real Marvel fan...

/ 6


Many thanks to Mr. Dennis A. Diokno, to Eurodisney Central Reservation Booking, to Liferay Hungary Kft. and to our private donors that made us possible to realise Bianca's dream!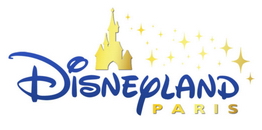 Kinga Málnási
wish-coordinator
May 26, 2019
Archive
2020
2019
2018
2017
2016
2015
2014
2013
2012
2011
2010
2009
2008
2007
2006