Albert (17, Sándorfalva)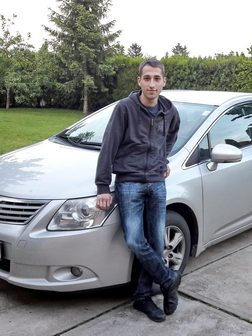 Albert is keen on cars, so when he got to know that he may wish something from the Magic Lamp Foundation, he wasn't thinking too much.

As he formulated: "It is OK, that I can repair our family car, but I'd like to drive it too at last."

He is interested in technical skills, that's why he is studying at a mechanical engineering secondary school. His family has a car and fullfilment of Albert's wish - to get a driver's license - has become within reach.

He easily passed the exam of the theoretical course about traffic rules at a driving school in Szeged.

Practical training is about to start and we wish him the same success.


Many thanks for the support of the American International School of Budapest .

Joli Bakonyi
wish-coordinator
May 14, 2019
Archive
2020
2019
2018
2017
2016
2015
2014
2013
2012
2011
2010
2009
2008
2007
2006