Albert Csaba (14, Marosvásárhely, Transsylvania)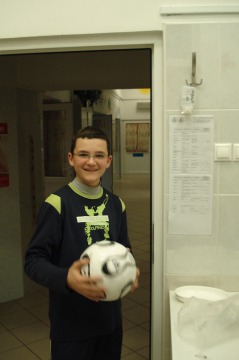 Albert wished a FIFA ball of the football world cup in 2006, and football dress dedicated by Roberto Carlos, the wolrd famous Real Madrid player.
The whole family is footbal fun, Albert was playing football regularly, but he had to suspend it for a while because of his ilness. He did not suspect anything when nurse Angelika asked them to come to the hospital to to see someone... When Albert glimpsed the football, he was struck dumb, he cuddled it in a minute and for our request he kicked the ball (he was more than willing to do it...). He was very happy the whole evening and he did not get exasperated from the operation next morning. The football dress part of the whish is pending, its organisation is under way.

We would like to thank Ms. Virág Kis, our well-wisher that she offered the football to Albert.
Ms. Tünde Flandera
Wish Coordinator
November 14, 2006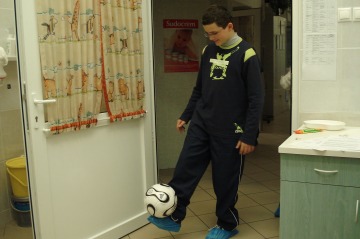 ... Second step: the dress
Thanks to the good connections of Sporttime Magazine, the dress arrived with the Madrid flight of MALEV Hungarian Airlines an the 18th of February, 2007.
With luck, Albert's father was here in Budapest, so he could take home the dress the next day. (He silently admitted, that he has never thought, that the dress will ever come...)
The pictures speak for themselves...
Éva Patzauer
managing director, Wonderlamp Foundation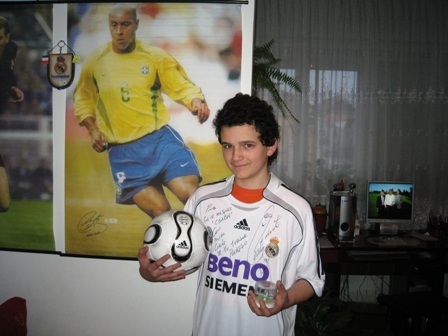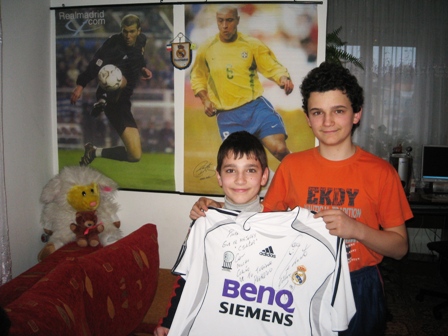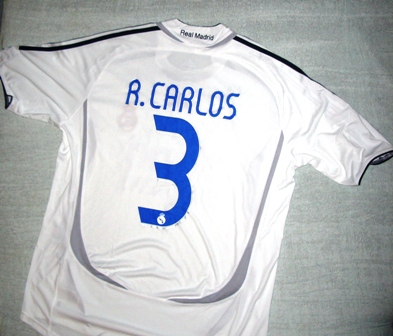 Archive
2021
2020
2019
2018
2017
2016
2015
2014
2013
2012
2011
2010
2009
2008
2007
2006