Dávid (17, Csanádpalota)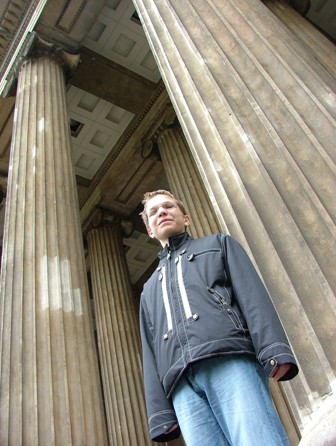 From: ***** Dávid *****@radnoti-szeged.sulinet.hu Sent: Sunday, May 27, 2007 8:12 PM To: info@csodalampa.hu Subject: Londonról

Dear Organisers In Hungary and in London,
Thank you very much for this unforgettable excursion and sorry for writing so late. I was very happy to hear that my wish was going to come true- I could travel to London.
I had been amazed by London and England long before I had the chance to see everything with my own eyes; once there, I really liked London Eye, the British Museum, the Museum of Science and the Museum of Natural History, the sightseeing tour by British Tours - it was a bit hard to understand the English guide but I still got the main points and most of the puns. At the British Museum I could see how proud the British are of their treasures. The city is beautiful, people are polite and nice. The funniest situations were when we suddenly bumped into Hungarian people at places we really had not expected to see them.
Once again I would like to thank all sponsors and organisers for this unforgettable experience.
Many thanks, Dávid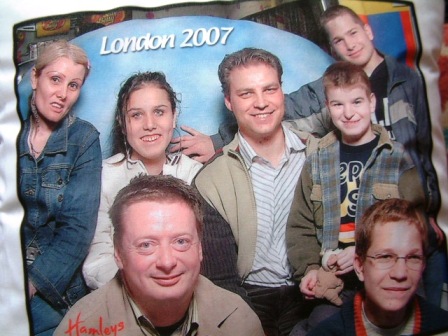 We would like to thank MALÉV - Hungarian Airlines, the staff of the Hungarian Cultural Centre and the Hungarian Embassy in London, Budapest Taxi, The British Tours, and the management of Londoni Magyarok Association that they made it possible for us to fulfill Dávid's wish.

We owe special thanks to our private sponsors, who spared no pains or time provided Ivett and her mother with accomodation in Hungary and in London, drove them around, and even gave Dávid a special souvenir, like the management of Gyöngyös Mézes.

Éva Patzauer
managing director
Wonderlamp Foundation
Archive
2021
2020
2019
2018
2017
2016
2015
2014
2013
2012
2011
2010
2009
2008
2007
2006