Hunor (17 , Dunaújváros)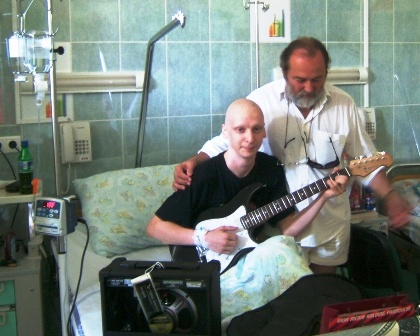 Hunor moved to his relatives to Dunaújváros from Csíkszereda so that he can be cured in Budapest.
He doesn't only love but also can play the guitar very well. He had dreamt about having an own electric guitar and amplifier for a long time. His favorite group is Omega. He knows all their lyrics by heart and some years ago he went to their concert with friends in Csíkszereda. We thought he would be very happy if we visited him with György MOLNÁR, the lead guitarist of Omega Red Star group.
He was just as much surprised as we hoped for. Hunor unpacked the guitar and amplifier immediately but he was even happier that it was György Molnár who handed him the present. They spent nearly an hour together while they were talking about old songs and concerts. As Hunor turned out to be a devoted fan Mr. Molnár played some old Omega hits for him. On the new guitar of course. Hunor is preparing to play his new guitar with his band as soon as he gets well
We'd like to say thanks toBaSys Magyarországi Kft for giving a discount price on the guitar and amplifier.
Special thanks to György Molnár for visiting Hunor in the hospital.
Budapest, May 24, 2007

Marta FELKAI
wish-coordinator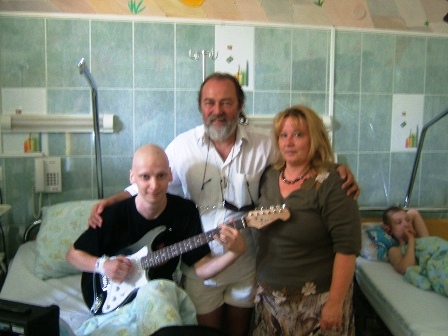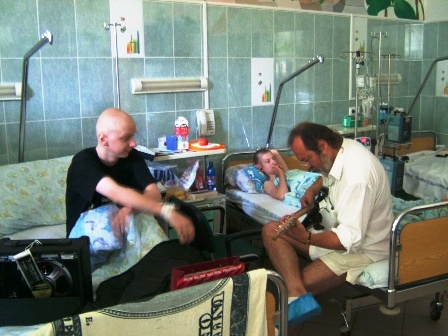 Archive
2021
2020
2019
2018
2017
2016
2015
2014
2013
2012
2011
2010
2009
2008
2007
2006