Dzsenifer (17 years old, Jászladány)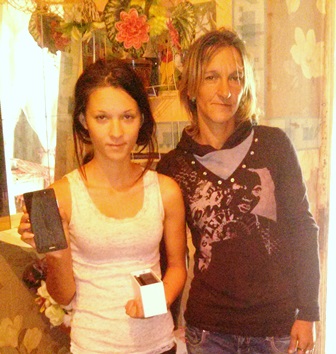 Dzsenifer is a fragile, beautiful young woman, who had never had a phone before. This is why she asked for one from the Csodalámpa Foundation.
She was so happy that she could hardly utter a word... She was just looking at her beautiful and colorful phone.
Dzsenifer still has a lot of treatments before her and long hospital stays and I hope that her new phone gives her a good and joyful time during the healing process.

We would like to thank the students and teachers of the American International School of Budapest and our private supporters for their help.


Judit Czakóné Bálint
wish-coordinator
Jászladány, Szeptember 29, 2016.
Archive
2020
2019
2018
2017
2016
2015
2014
2013
2012
2011
2010
2009
2008
2007
2006